Contributed by: filbert Friday, January 01 2016 @ 04:00 AM CST
The 19-Day Holland America Line Alaska CruiseTour, Holland America ms Statendam
Text and pictures by Snookums, webification by Filbert
Part Five
(Remember to click "read more" if you're looking at this from the main medary.com page to get the whole article!)
August 1 (Thursday, Day 13, Denali National Park, Alaska)
Today was a big day since we got to take the official Denali National Park Tundra Wilderness Tour. Unfortunately, Snookums didn't write the day's journal entry until a year after the fact! She doesn't know how she missed writing about today, but she did.
(So, for the record, it's 3/7 Snookums' fault that this travelogue is posted 28 months after the fact. – Filbert)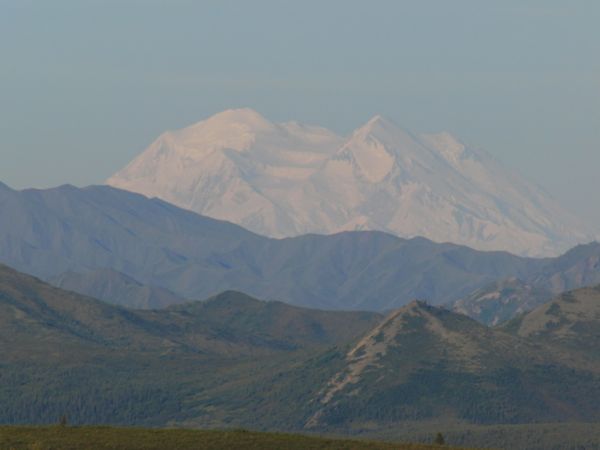 Denali in the distance
We met our school bus at 6:40 AM and piled on. Only official vehicles are allowed into the park so it's a guided tour on a school bus or else you can catch a school bus shuttle for hiking purposes and things like that. The official tour was included in the price of our HAL tour.
During our almost 8-hour tour, we saw Mt. McKinley, ptarmigan and chicks, moose and two calves, Dall sheep, collared pika, grizzly bear and two cubs, caribou, arctic ground squirrel and a mew gull. Unfortunately most of the animals were not very close to us. However, the bus before us (or after?) had a bear walk right in front of it. So, the animals are all over the place, but you might not see them up close and personal.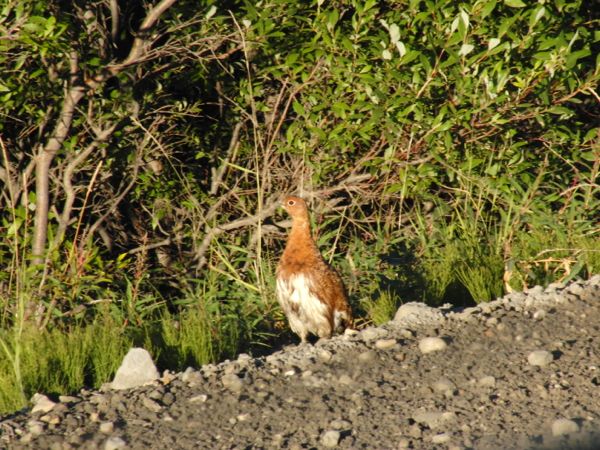 Ptarmigan, close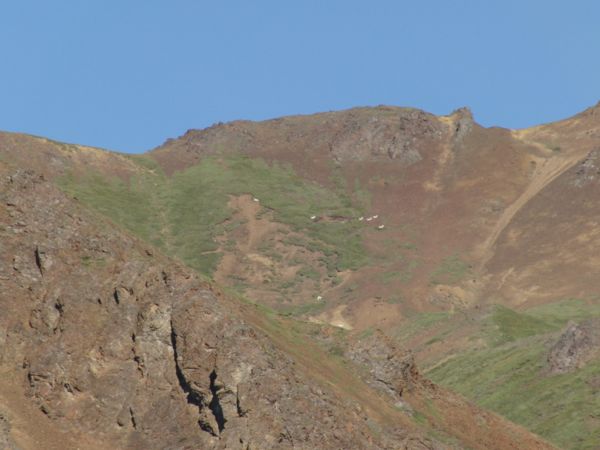 Dall sheep in the (far) distance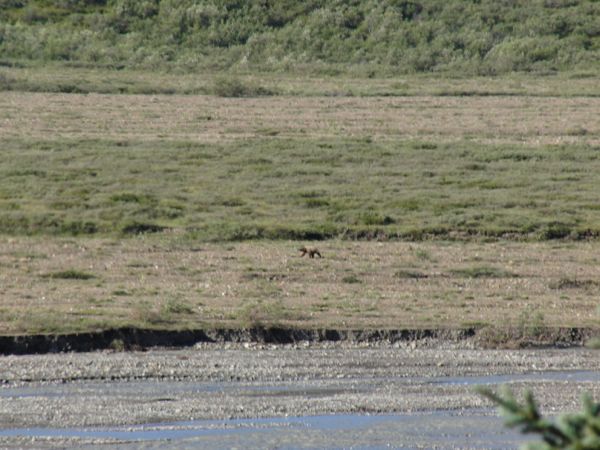 Grizzly in the distance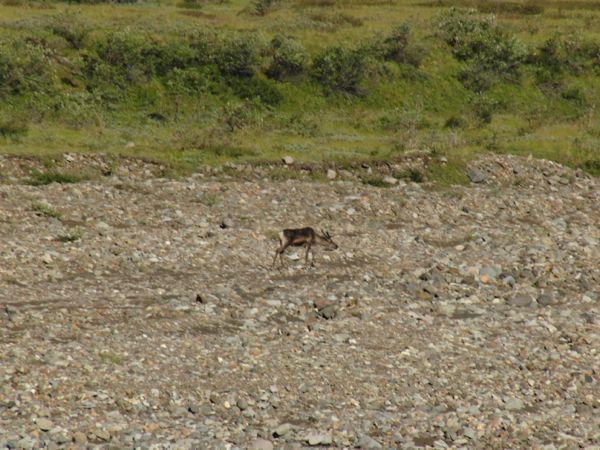 Caribou in the distance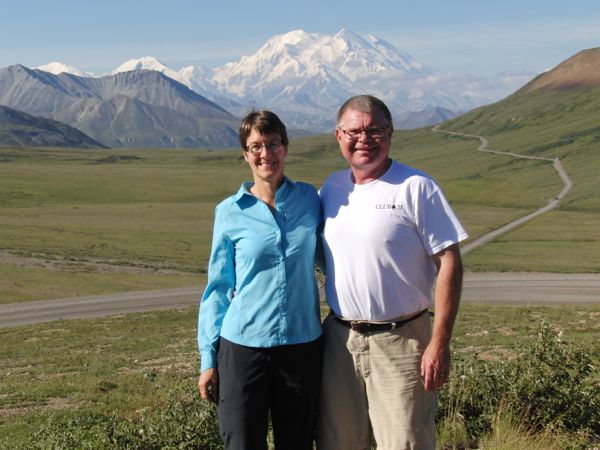 J & P at Denali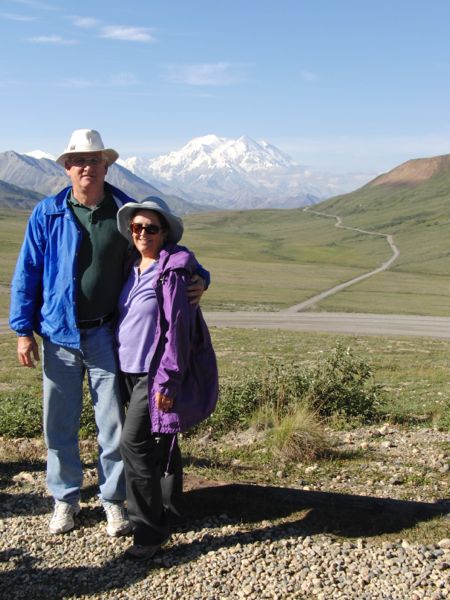 J & L at Denali
After we got back, we decided to wander along the highway and visit the various souvenir stores. We were exhausted but we didn't want to go to sleep. We had a 5 PM dinner reservation for Salmon Bake restaurant since making an online reservation gets 10% off! It was not busy so early in the day, but 10% is 10%. Snookums had the Cajun rockfish and really enjoyed it. After dinner we walked back to the McKinley Chalet Resort and our room.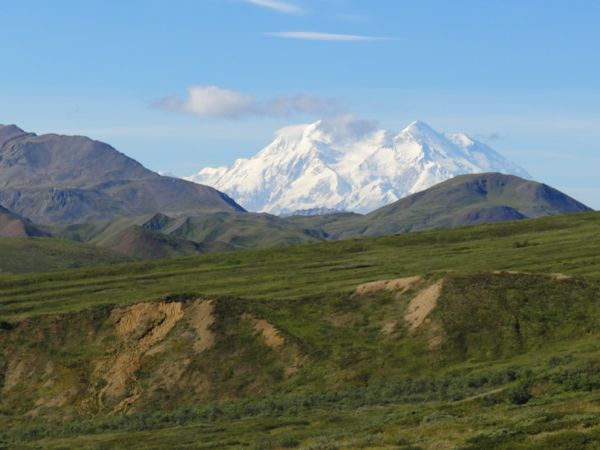 Denali, one more