Contributed by: filbert Monday, May 03 2010 @ 08:26 AM CST
I dragged Snookums to the Preserving American Liberty event in Independence, MO this past Saturday. The headliner was, of course, Sarah Palin: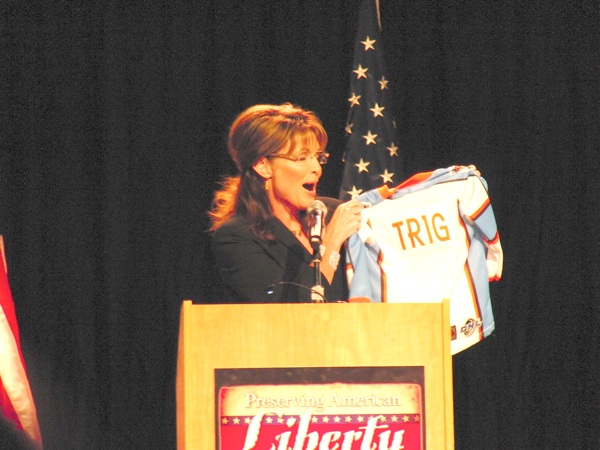 Sarah Palin showing off a Missouri Maverick jersey for Trig
More pictures follow: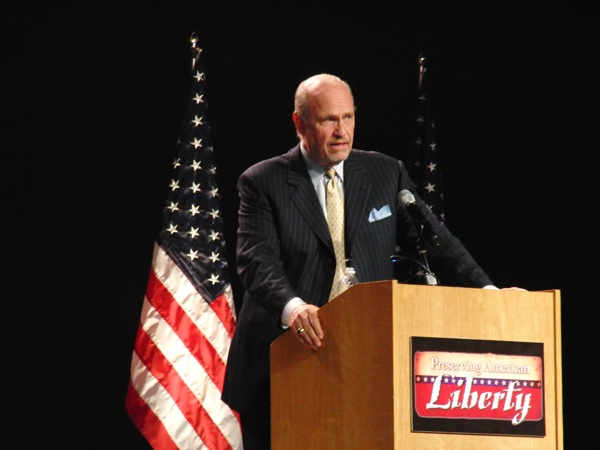 Fred Thompson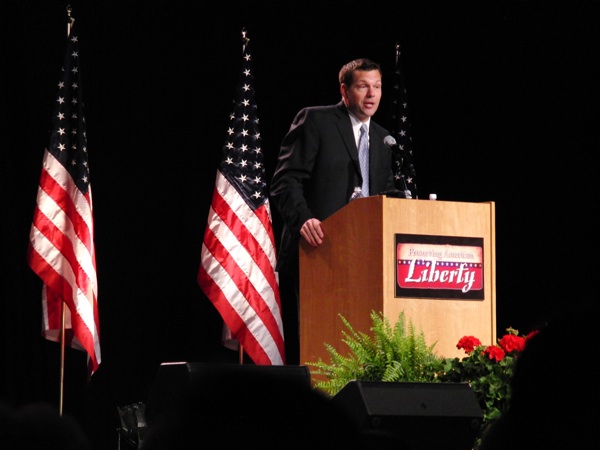 Kris Kobach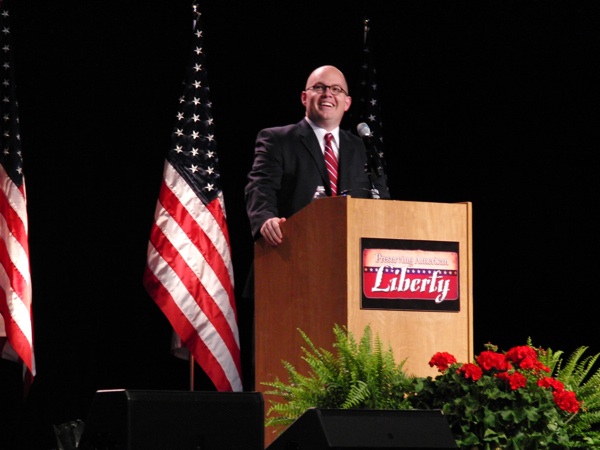 Chris Stigall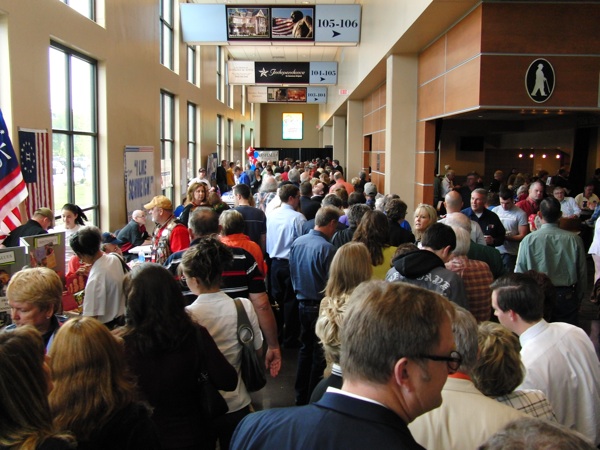 Line to the Palin meet 'n' greet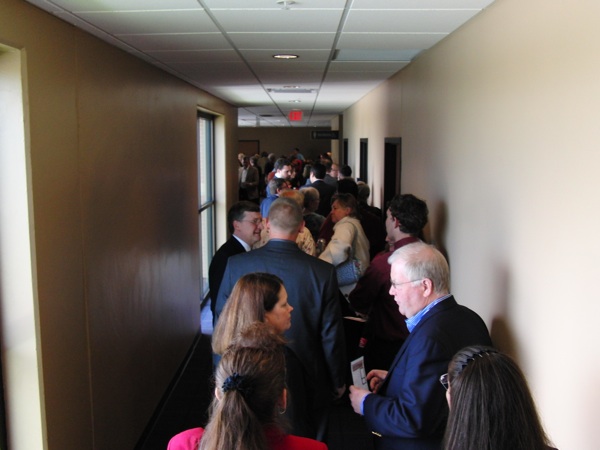 Line upstairs to meet with/get picture taken with Palin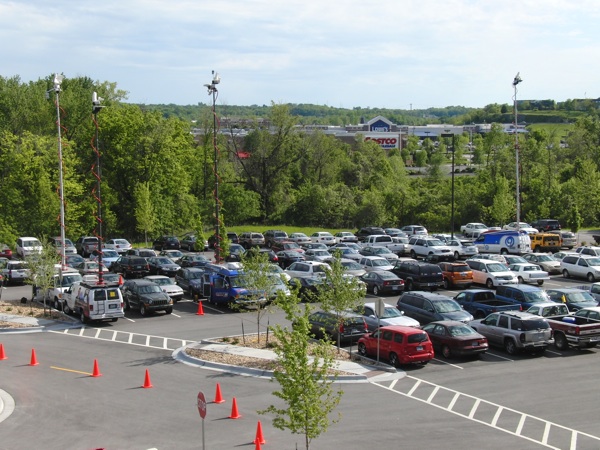 Four TV station vans in the parking lot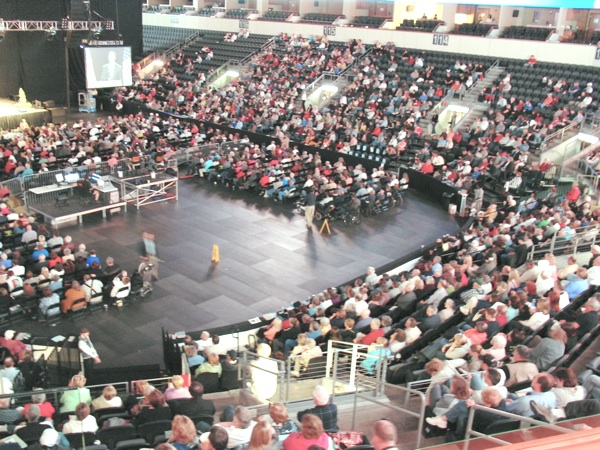 Crowd shot. Kansas City Star estimated 3,000. That's probably about right.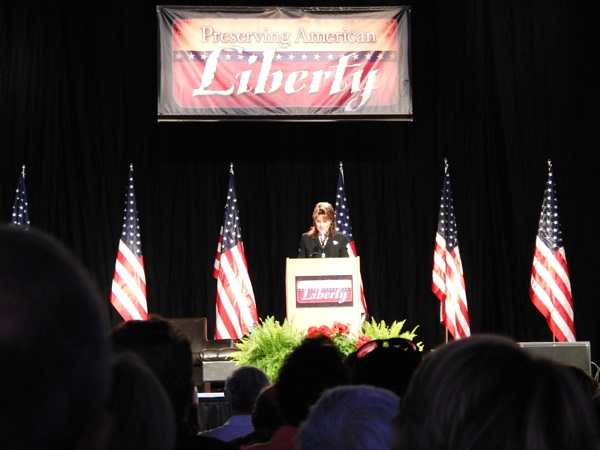 Preserving American Liberty. There are people who oppose this?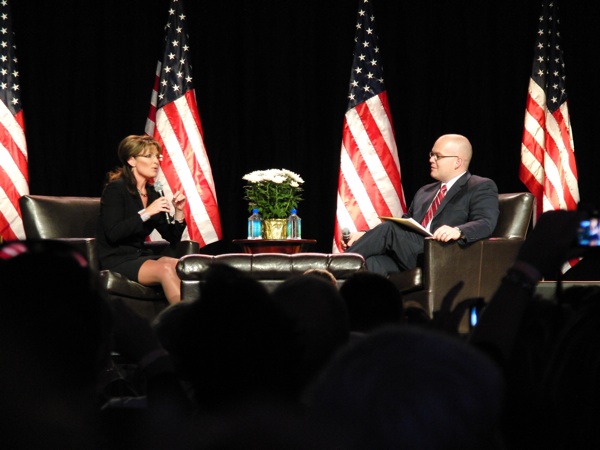 Palin and Stigall — or — beauty and the beast? (Obvious/Cheap shot at Stigall, who can take it, I'm sure)