Contributed by: filbert Saturday, May 15 2010 @ 07:24 PM CST
The Panama Canal-Ft. Lauderdale to San Francisco-20-night Voyage, May 6-26, Regent Seven Seas Navigator
Text by Snookums, Pictures by Filbert
Part Seven
May 12 (Wednesday, Day 8, Puerto Limon, Costa Rica, continued) –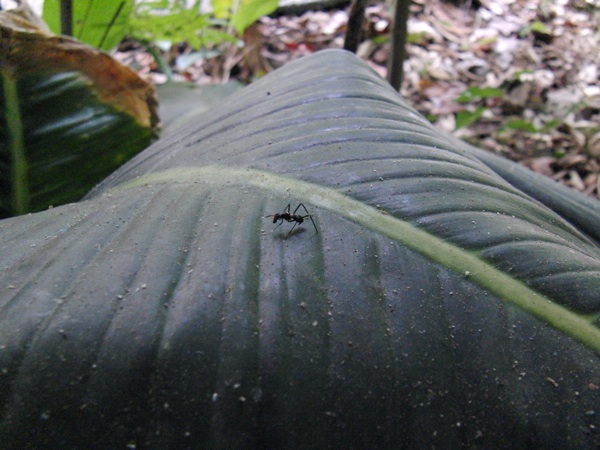 Ant, in the wild
More after the jump . . .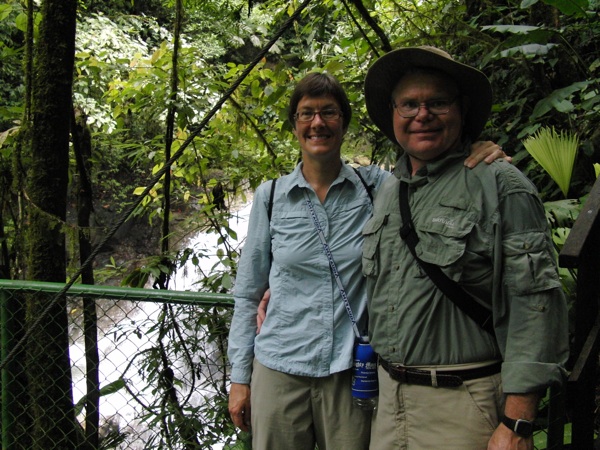 Filbert and Snookums, having fun, dammit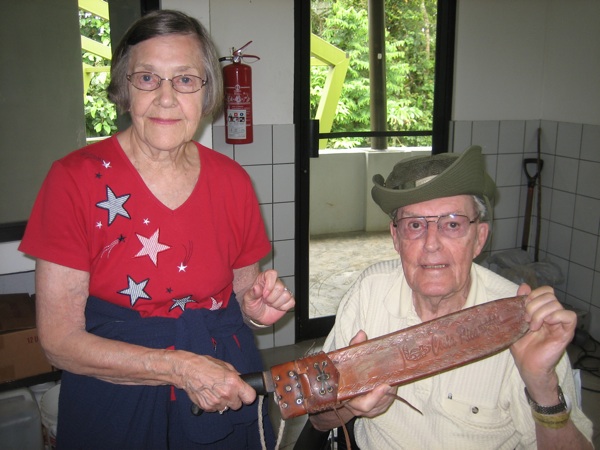 Mom, Dad, machete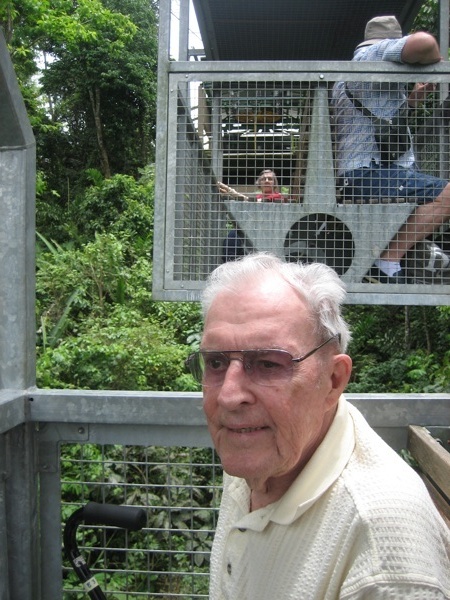 Mom in the cage, Dad running free. Machete location unknown. (Filbert loves this picture–Judy took it)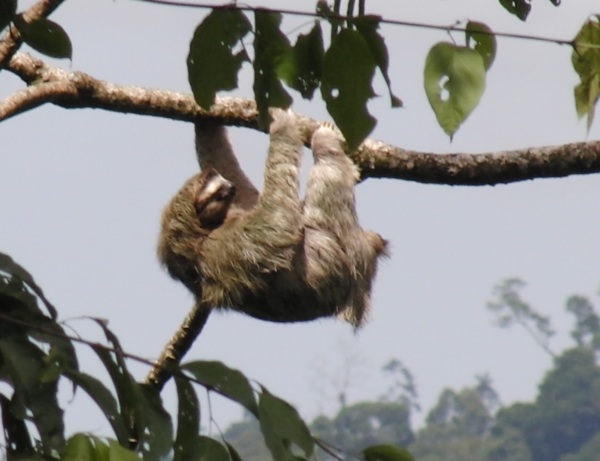 Three-toed sloth does not approve of machetes . . .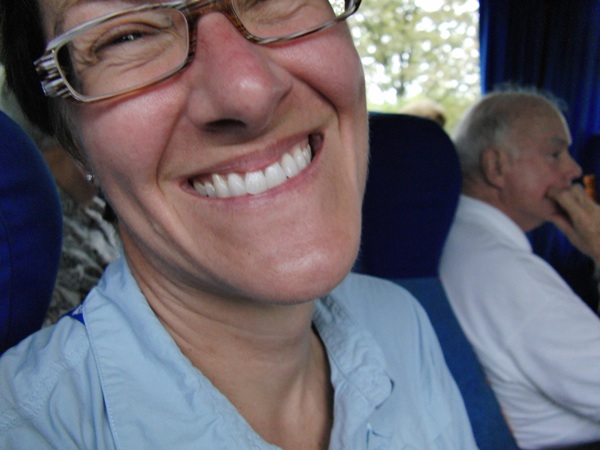 Faking enthusiasm on the ride home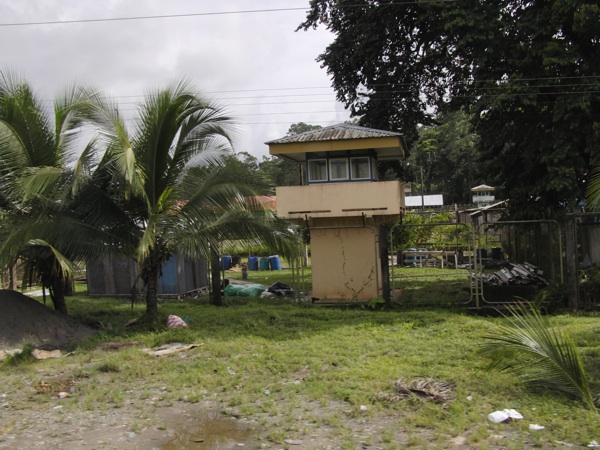 Prison. Possibly filled with machete misanthropes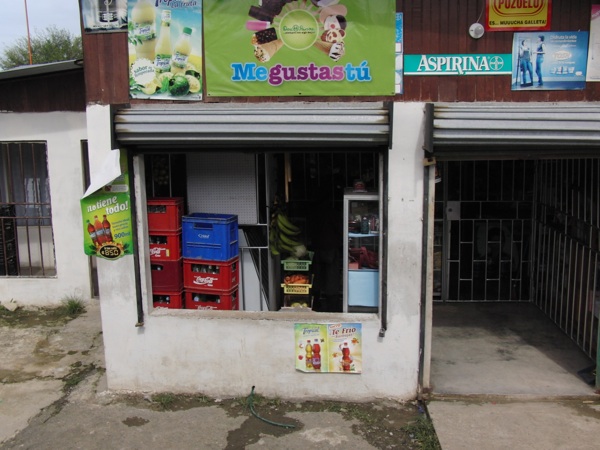 Me gustas tu!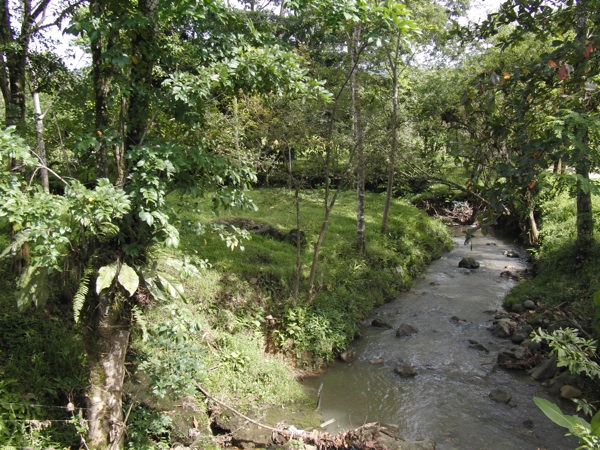 A pleasant-looking stream, except for that whole clear-cutting the rain forest thing . . .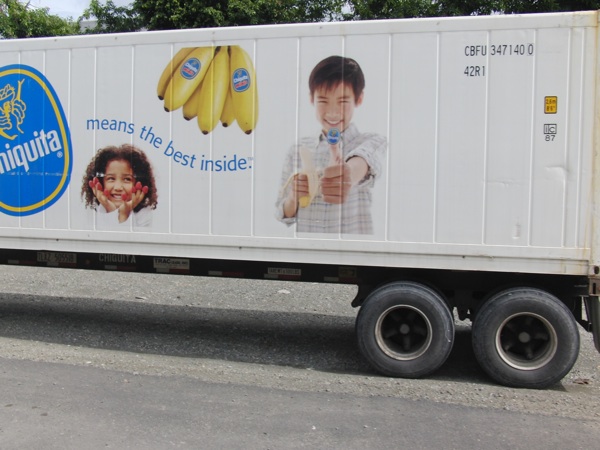 Chiquita means the best inside! (A trademark, it seems)
Needless to say, Phil and Janet didn't enjoy much of the day. Luckily, though, Mom, Dad and Judy had a blast! We did all get to ride a tram through the canopy of the rainforest and we did see a 3-toed sloth. That and the bus ride to and from the rainforest were the best part of Janet and Phil's day.
We were supposed to get back at 1:45 but got back around 3. Phil, Janet and Dad immediately went to LaVeranda and had some lunch. Phil and Dad wanted beer so Phil ordered Grolsch for each of them since it comes in a big bottle. He needed to drown his sorrows at the bust of a day!!
After dinner, Judy and Mom went to see Rodi Alexander in concert. They weren't impressed. Then it was to bed. There was a nice lightning storm going on and the ship was rocking and rolling. Janet pretty much slept through it all (and so did Dad), but Mom was up most of the night. She didn't get sick, though. Judy and Phil didn't get much sleep either.
Next: A Man! A Plan! A Canal!