Contributed by: filbert Thursday, April 15 2010 @ 05:43 AM CST
Better late than never, yes? Here's some pictures from the Women's Final Four in San Antonio: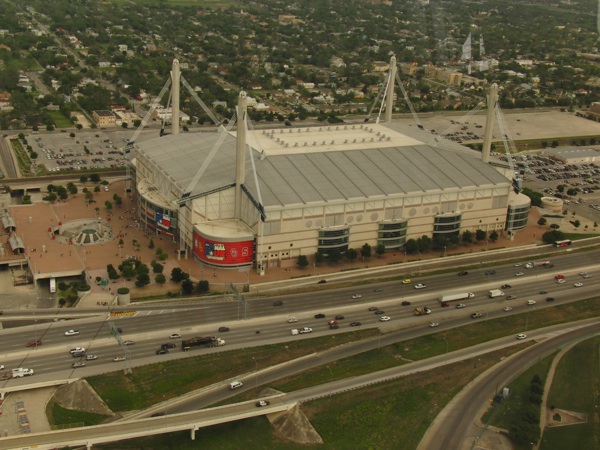 The Alamodome, taken from the Chart House Restaurant
Which is on top of the . . .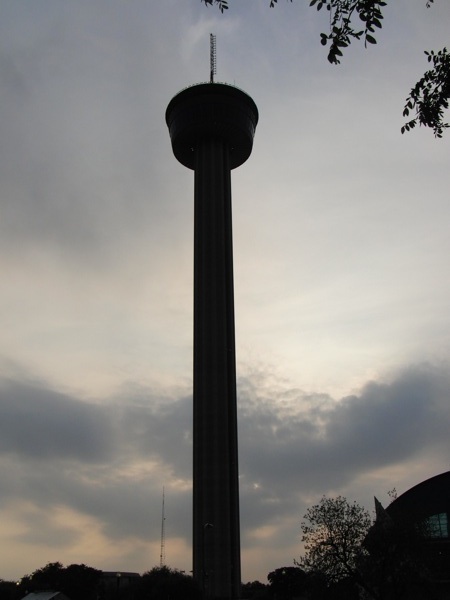 Tower of the Americas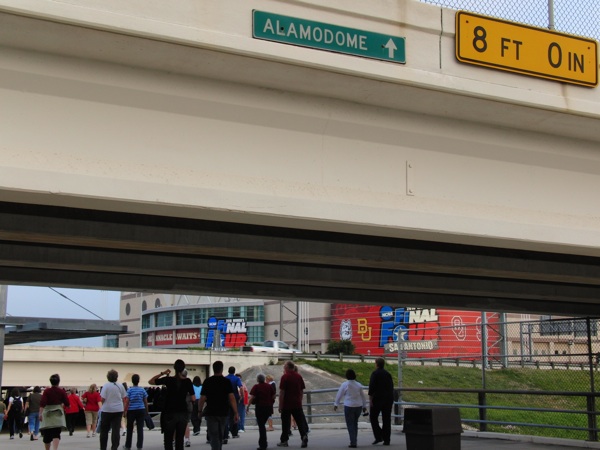 This way to the Alamodome. In case you got confused and couldn't see the big honking building just ahead of you . . .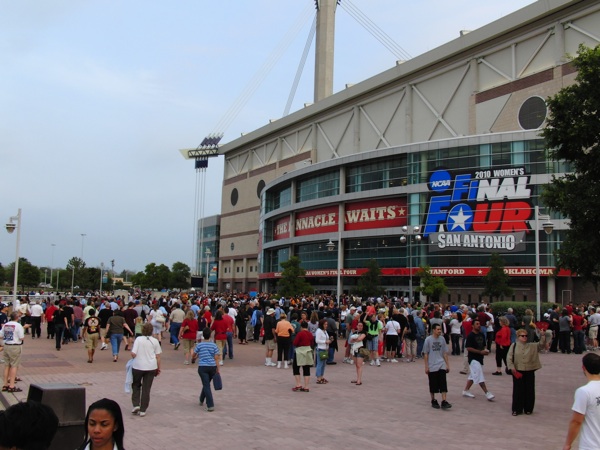 Long lines, heavy security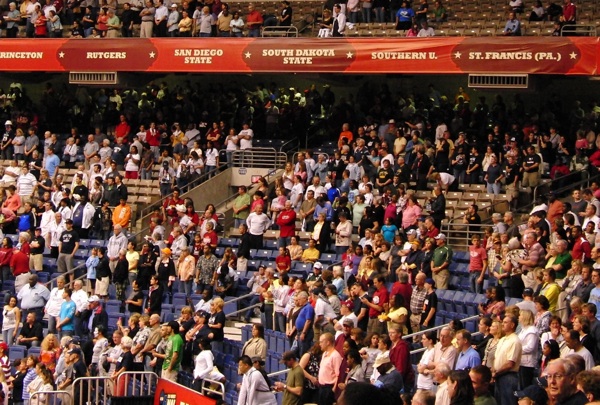 SDSU at the Final Four–First, you get your name in the building, then you get the team on the floor, right?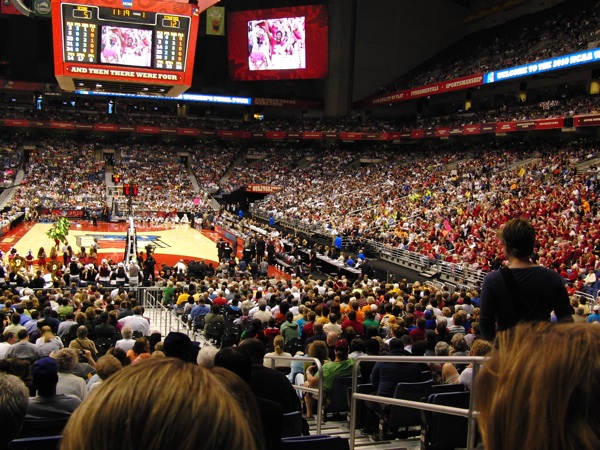 Inside the Alamodome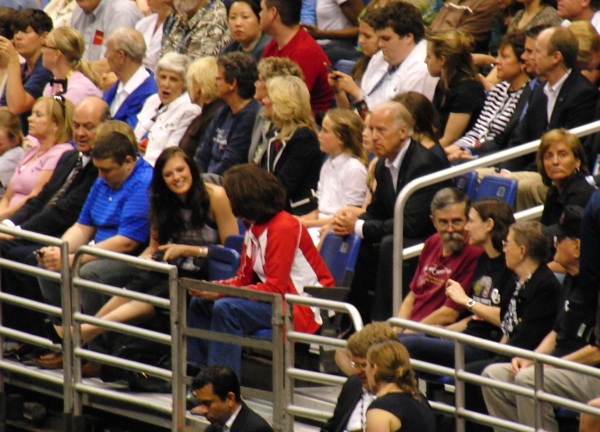 Alya Brown and Joe Biden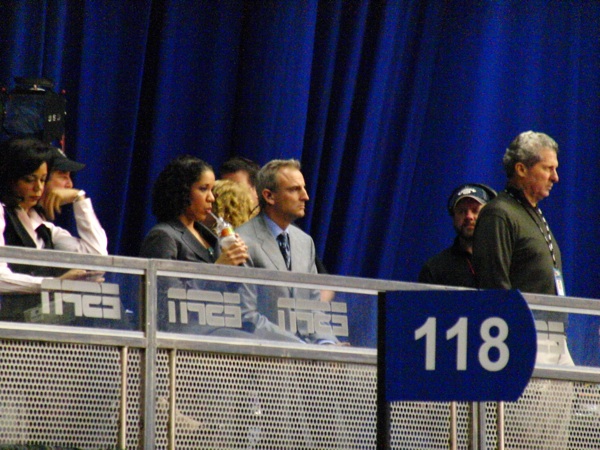 Carolyn Peck, Kara Larson and Our Favorite Studio Host, Trey Wingo, ESPN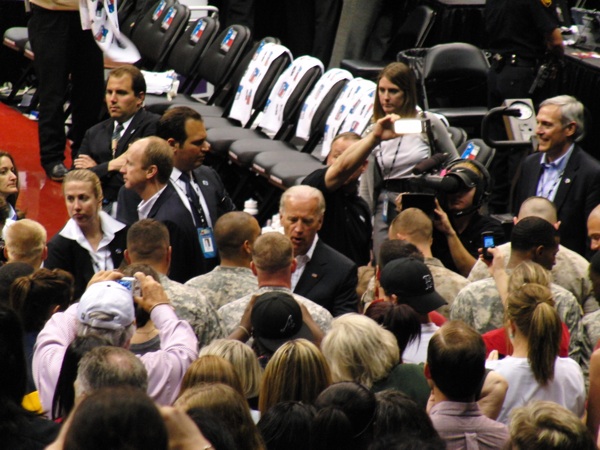 Joe Biden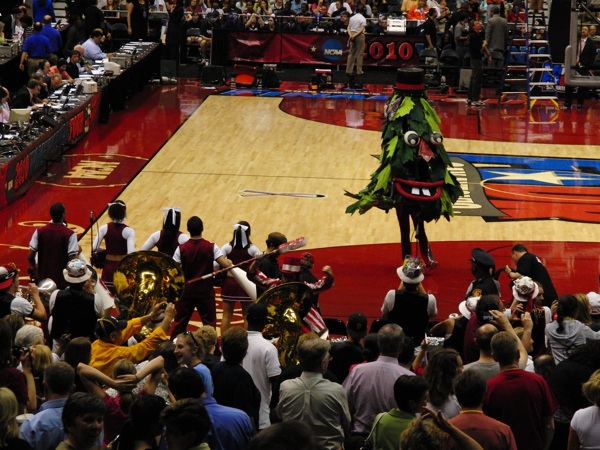 The Tree