Contributed by: filbert Saturday, May 15 2010 @ 12:12 PM CST
The Panama Canal-Ft. Lauderdale to San Francisco-20-night Voyage, May 6-26, Regent Seven Seas Navigator
Text by Snookums, Pictures by Filbert
Part Six
May 12 (Wednesday, Day 8, Puerto Limon, Costa Rica, continued) –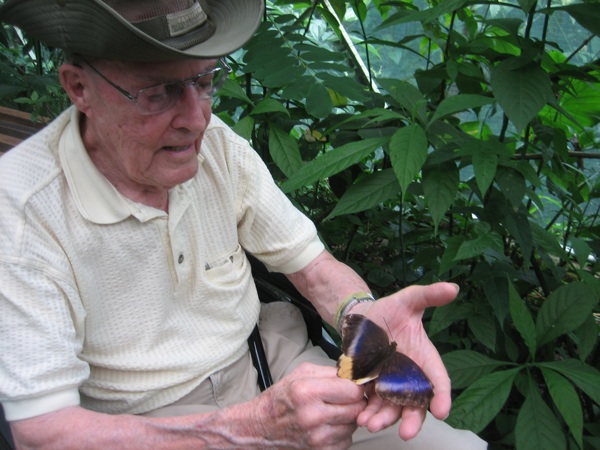 Butterfly in the hand . . .
More after the jump . . .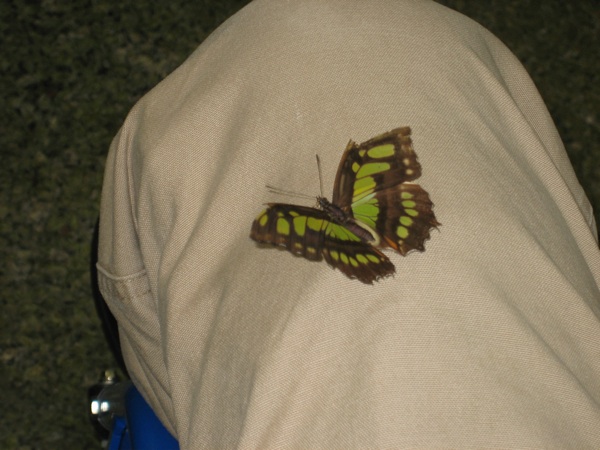 Is worth at least one on the knee . . .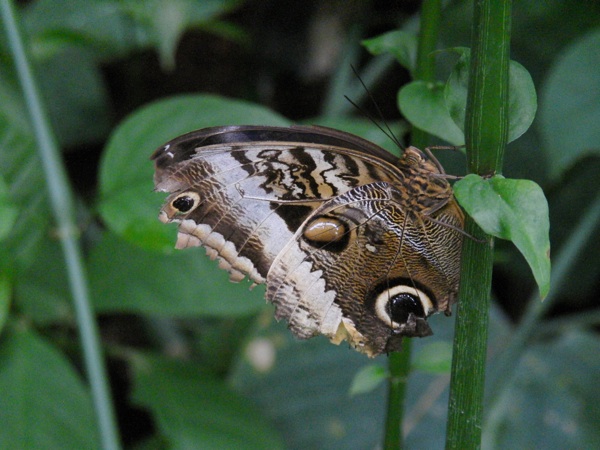 This butterfly had blue on top of its wings. It refused to have that photographed, however.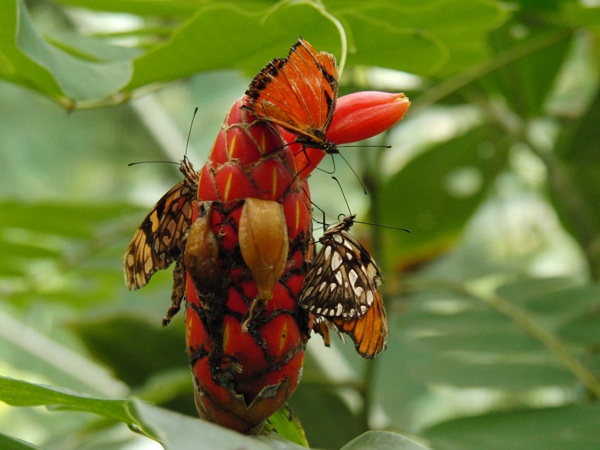 Butterflys feeding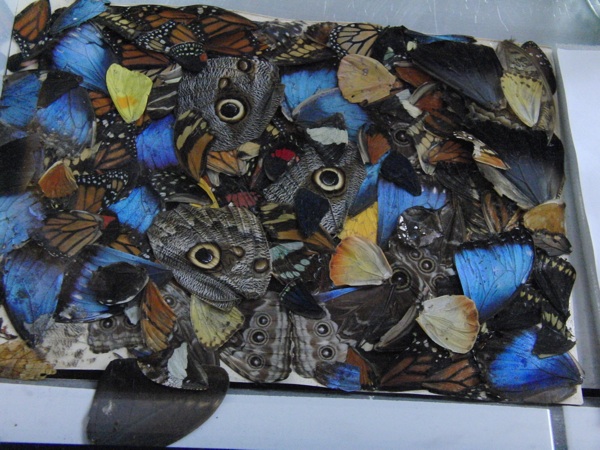 A collage of butterfly wings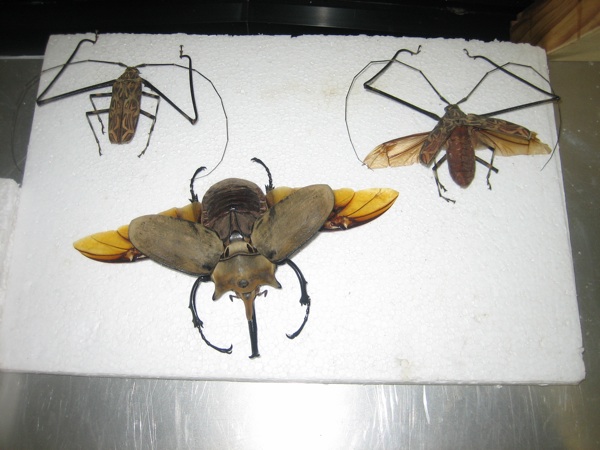 Mounted bugs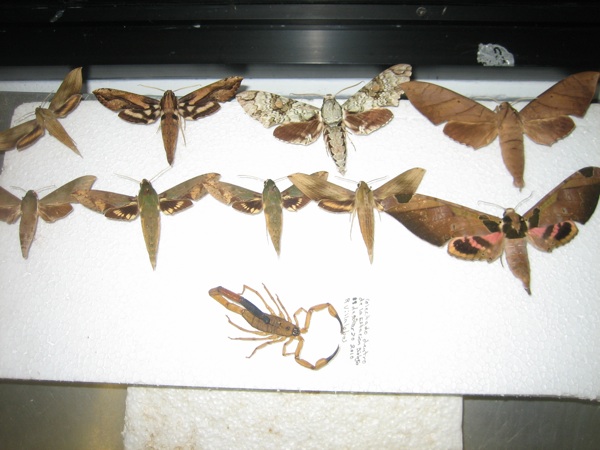 More mounted bugs
Next: Bugs, sloths, parents with machetes, and prison!