Contributed by: filbert Saturday, November 28 2009 @ 07:10 AM CST
The Bollywood to South Beach Voyage – Regent Seven Seas Voyager, October 29-December 18, 2009
Text by Snookums, Pictures by Filbert
Part Twelve
November 12 (Thursday, Day 15, Mombasa, Kenya) (Continued) –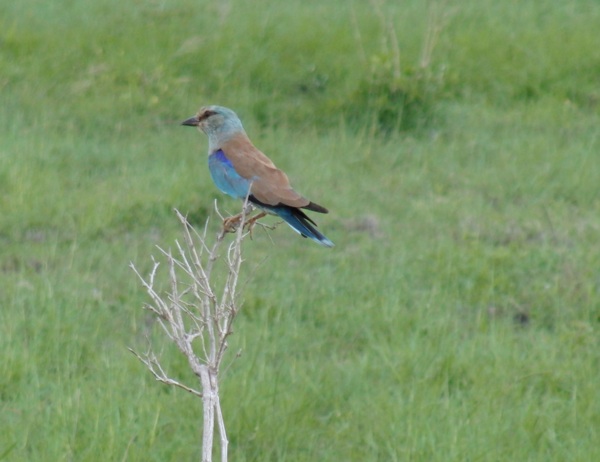 Lilac breasted roller
After lunch we had another game drive as we wound our way out of the park.
More after the jump . . .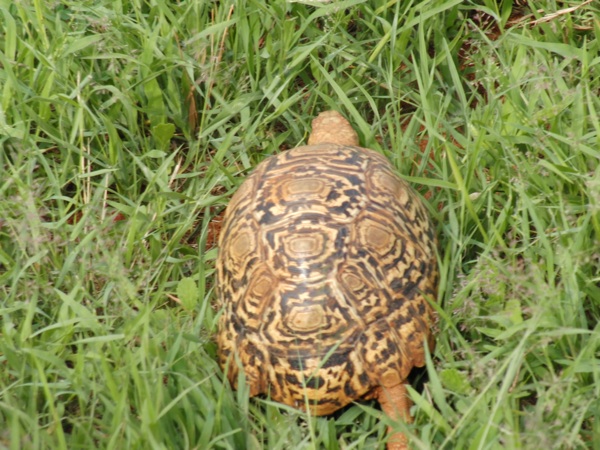 The speed turtle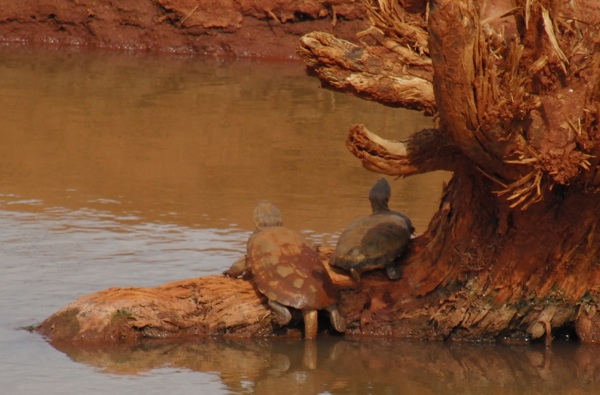 Two turtles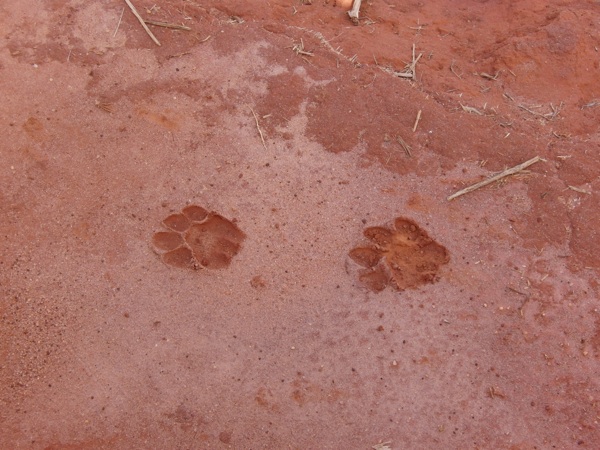 Lion tracks. Fresh.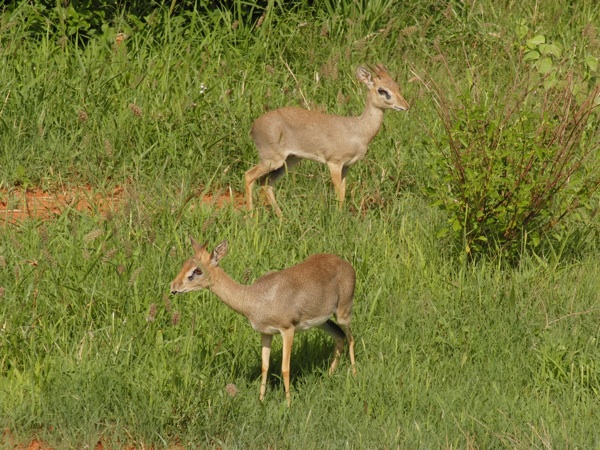 Dik-diks. They were always in pairs.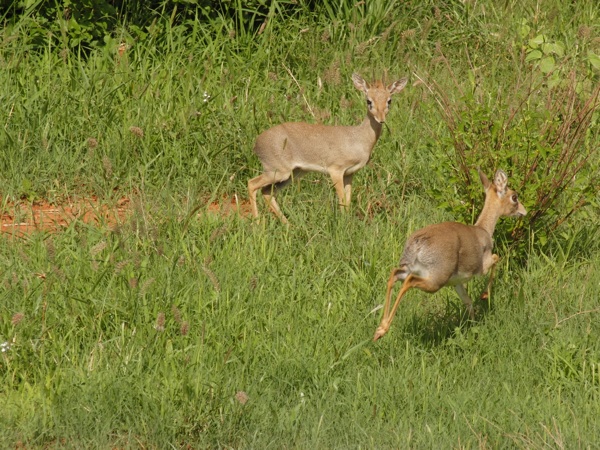 A spooked dik-dik. Its companion looks on.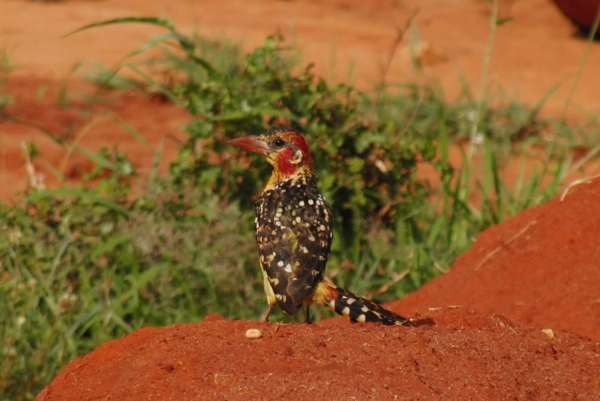 A colorful bird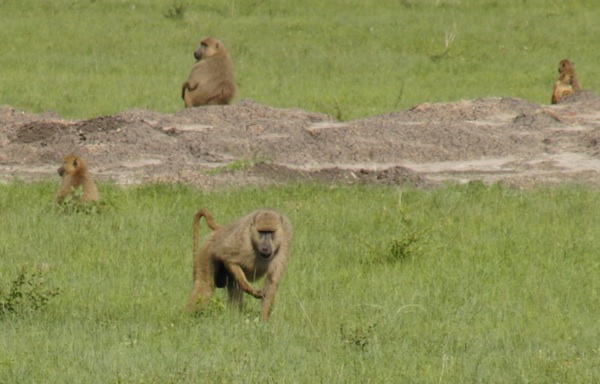 Baboon troop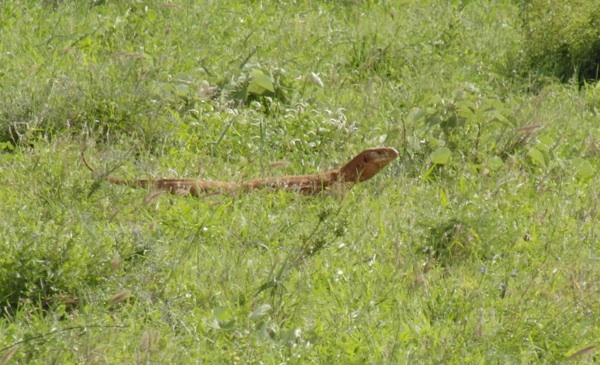 Monitor lizard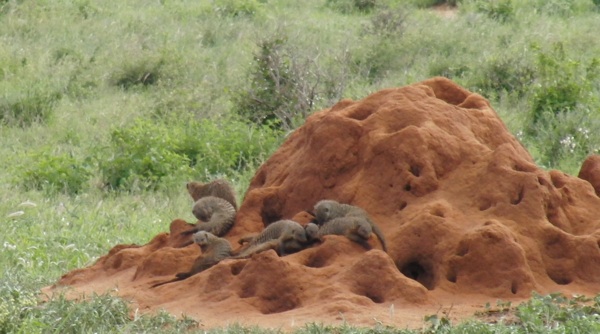 Mongoose family living on an old termite mound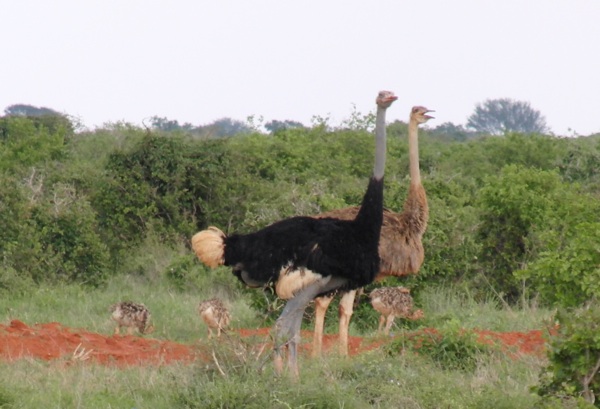 Ostrich family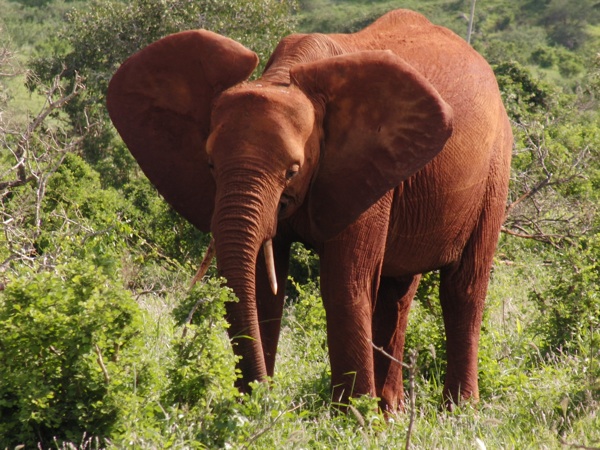 Ear-flapping elephant
Here's the list of the animals that we saw: lioness, giraffe, elephant, zebra, spotted hyena, common baboon, gazelle, impala, antelope, oryx, hartebeest, Kirk's dik-dik, warthog, banded mongoose and monitor lizard. We saw these birds: lilac-breasted roller, some kind of bustard, hawk and eagle. We saw these animals many times and after awhile we didn't even stand up to see more zebra, elephants, impala and gazelle! The highlight was when a group of giraffes walked in front of the van. Snookums went on an East African safari about twenty years ago and saw all of these animals except for the monitor lizard so even she ended up seeing something new!
Next: The drive back to Mombasa!