Thursday, December 31 2015 @ 04:00 AM CST
Contributed by:

filbert

Views: 2,746
The 19-Day Holland America Line Alaska CruiseTour, Holland America ms Statendam
Text and pictures by Snookums, webification by Filbert

Part Four

(Remember to click "read more" if you're looking at this from the main medary.com page to get the whole article!)

July 29 (Monday, Day 10, Motor Coach to Fairbanks, Alaska) -

Our luggage had to be out at 6 AM and the bus left at 7 AM making it another early morning. For breakfast Filbert ate some of his high protein bars while Snookums went across the street to pick up her pre-ordered breakfast box from Belinda's. The bus got on the ferry to cross the Yukon River and a little before 9 AM we were at the border. The border crossing opened at 9 and our driver wanted to be there when it opened.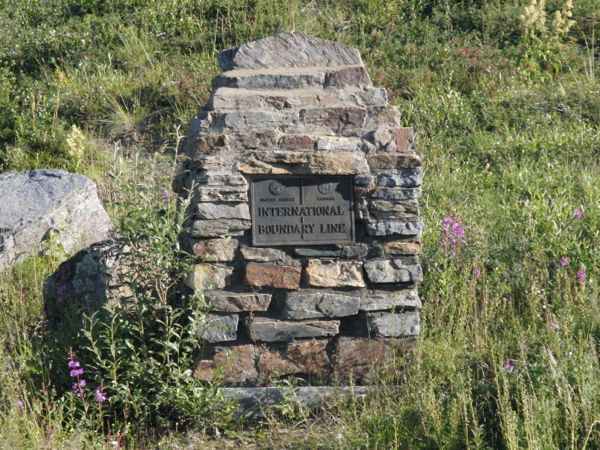 The Border