The Grand Asia & Australia Voyage, part 61 (the finale!)
Tuesday, December 16 2008 @ 04:52 PM CST
Contributed by:

filbert

Views: 3,591
The Grand Asia & Australia Voyage - Holland America Amsterdam, September 19-November 23, 2008
Text by Snookums, Pictures by Filbert
Part Sixty-one
(Remember to click "read more" if you're looking at this from the main medary.com page to get the whole article!)
November 30 (Sunday, Day 76, FLYING HOME!!!!) -
We woke up, ate a leisurely breakfast in the Regency Club, packed and tried to make the room look like it did when we first checked in so that Filbert could take pictures. We left the Hyatt and drove to the airport. The Cancun airport has no signs (and this means zero signs) for rental car returns. We managed to turn the wrong way on a 3-lane one way street but were able to correct that mistake before getting hit. (There was also no sign stating it was one way.) We finally stumbled onto the Hertz place and returned our car with no problem. Airport check-in was a breeze and we enjoyed not having to take our shoes off to go through x-ray.
Our flight to Dallas was uneventful and clearing immigration and customs was fast. We ate dinner at Wendy's at DFW before catching our flight home to Kansas City. We landed at Kansas City and Filbert got our luggage while Snookums went to the SuperShuttle counter to get our pre-paid transportation going. 45 LONG minutes later the van arrived. The driver didn't know how to get to I-435 and instead took the exit for the economy parking lot. We straightened him out and decided his tip would be zero.
We got to our house around 10 PM and everything was intact. Snookums went through 30 days of mail while Filbert plugged things in and set clocks. We weighed ourselves and found out that Snookums gained eight pounds while Filbert lost three pounds! We went to bed around midnight and had a great night's sleep in our own bed. We had a fantastic trip, but it was also great to be home even if only for four nights (we leave for South Dakota for more basketball on Thursday). Home sweet home!
Filbert's Top Five (plus one) Trip Pictures: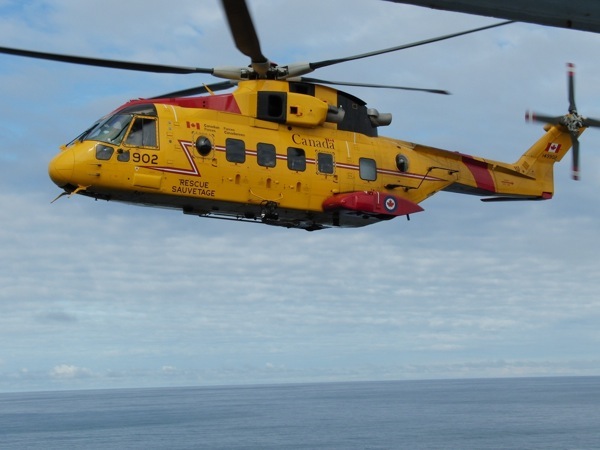 Canadian Coast Guard's Even Closer Flyby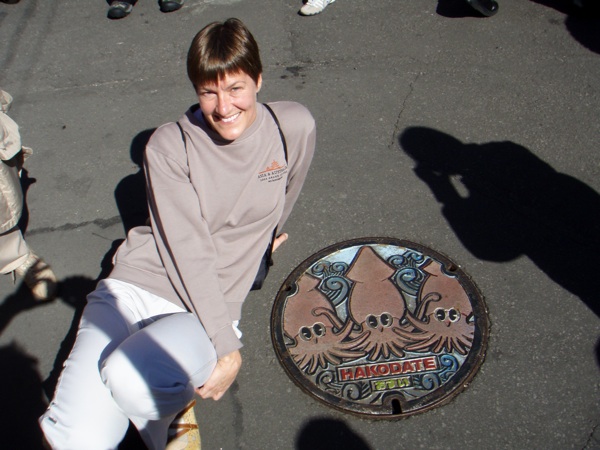 Striking a pose with squid in Hakodate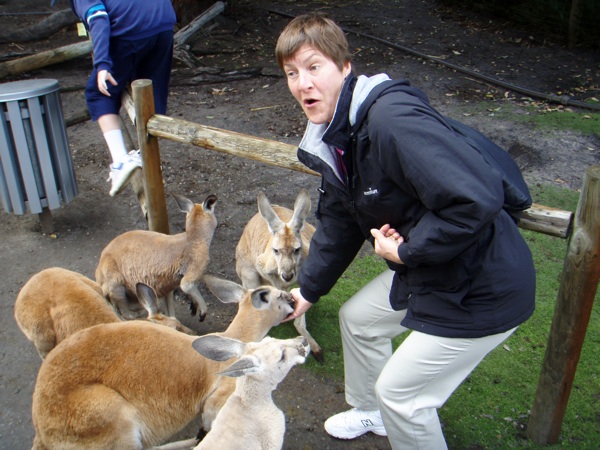 Janet and the Kangaroos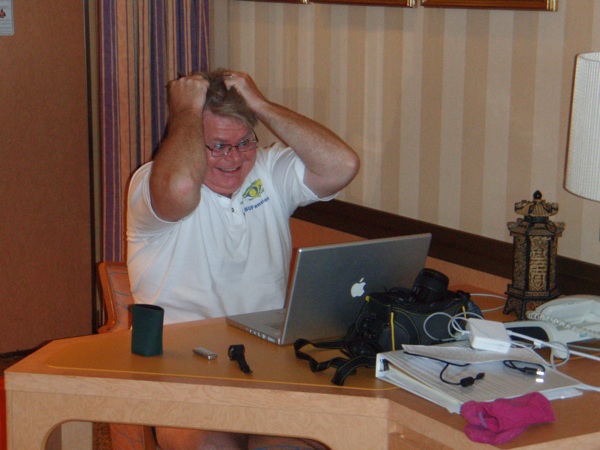 Blogging angst (this one's the bonus picture!)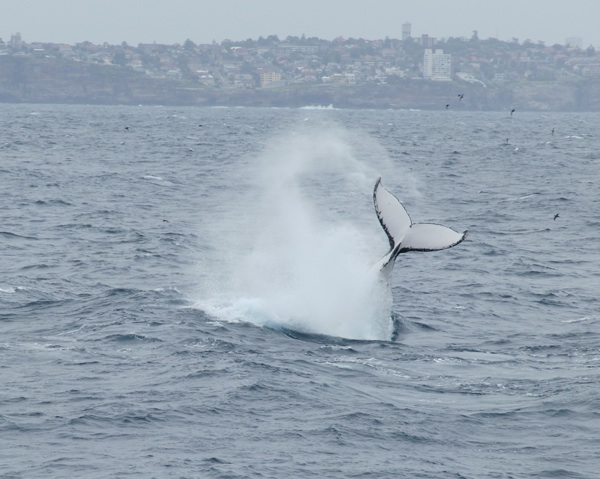 Tail Flip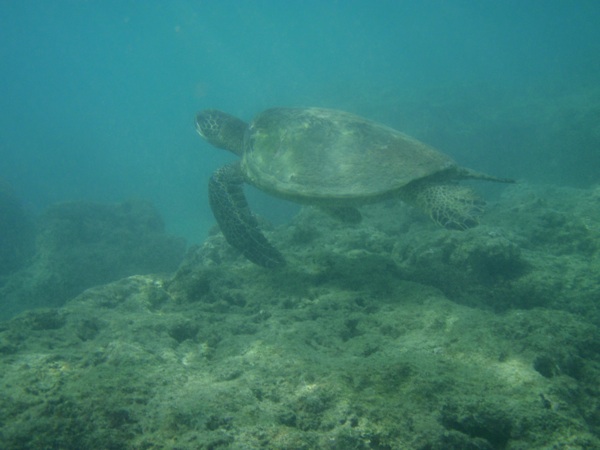 Sea Turtle
Trip Statistics:
Kansas City to Seattle – 1,490 statute miles
Seattle to San Diego – 23,861 statute miles (20,749 nautical miles)
San Diego to Cancun – 2,199 statute miles
Cancun to Kansas City – 1,488 statute miles
Total – 29,038 statute miles over 76 days or 382 statute miles per day
32,000 gallons of diesel fuel consumed per day on the cruise
370,000 gallons of water produced per day on the cruise
160,000 gallons of water consumed per day on the cruise
(The airlines don't provide stats on jet fuel consumed on flights. Barbarians.)
1,380 guests and 590 crew on the cruise Snookums is disappointed that I, Filbert, didn't add very much to the final post here. But I'm already onto new things . . . making some progress on my science fiction writing, blogging in general, watching South Dakota State's women's basketball team make the ESPN/USA Today Top 25 (at #22, as of Dec. 16!--watch out, Lady Vols!) and otherwise getting re-acquainted with being home. Just watch this space for more of our travel stories, coming sooner rather than later!