The Grand Asia & Australia Voyage, part 33
Wednesday, November 12 2008 @ 05:04 PM CST
Contributed by:

filbert

Views: 3,514
The Grand Asia & Australia Voyage - Holland America Amsterdam, September 19-November 23, 2008
Text by Snookums, Pictures by Filbert
Part Thirty-three
(Remember to click "read more" if you're looking at this from the main medary.com page to get the whole article!)
October 29 (Wednesday, Day 43, Fremantle, Australia - Continued) -
We were half-way through our walk through Perth, Australia's Caversham Wildlife Park when we hit our blog system's 10-picture -per-post limit. So, we had just visited a cockatoo and a rather sickly looking Tasmanian Devil, working out way towards the kangaroo feeding area. On the way, there were more animals out and about: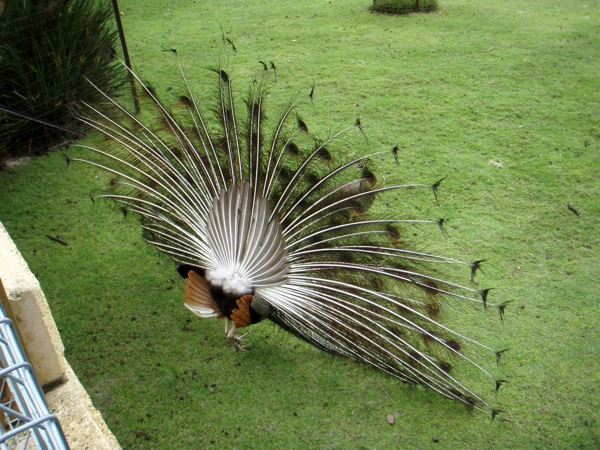 Peacock in full display
More after the jump . . .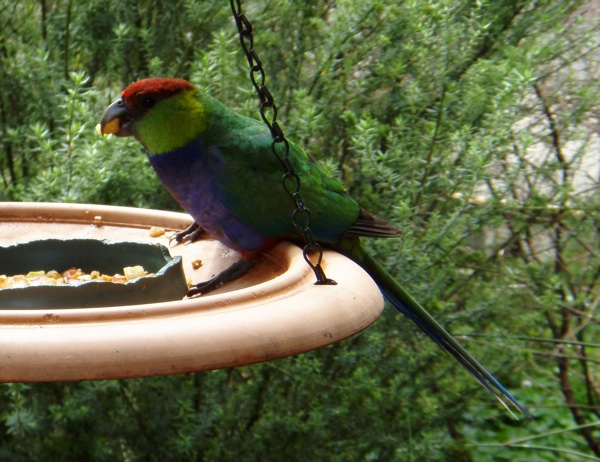 Who's a pretty bird, then?
Peacock on the run
There was a lidded trash can of kangaroo kibble so we grabbed a handful. Before we knew it, kangaroos surrounded us. Their tongues are slimy and they probably have teeth, but neither of us felt any teeth, just their tongues. We saw a kangaroo with a joey in its pouch, too. There were probably a hundred, if not more, kangaroos in the enclosure. They were all sizes and some were even white. Too soon it was time to get on the bus and that's when the first raindrops started to fall so it was just as well.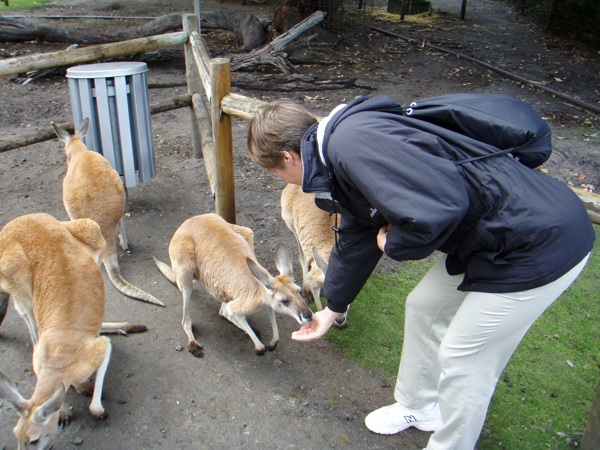 Feeding the kangaroos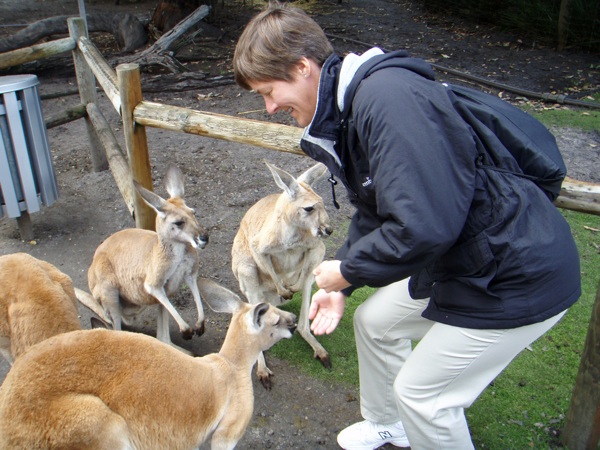 An attentive audience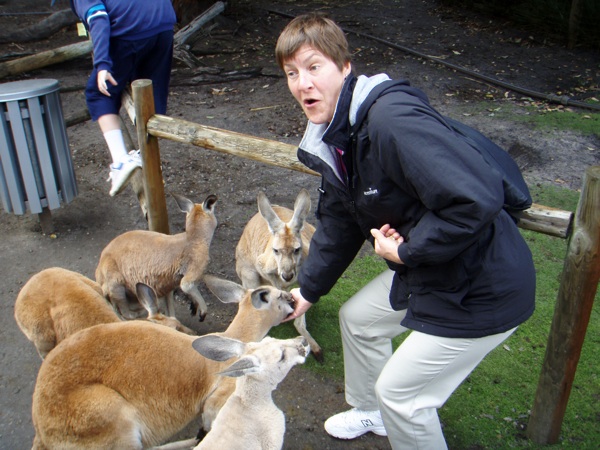 They're licking my hand!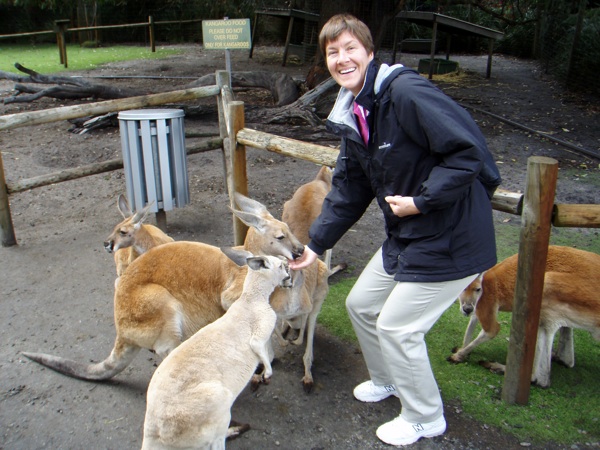 But it's OK!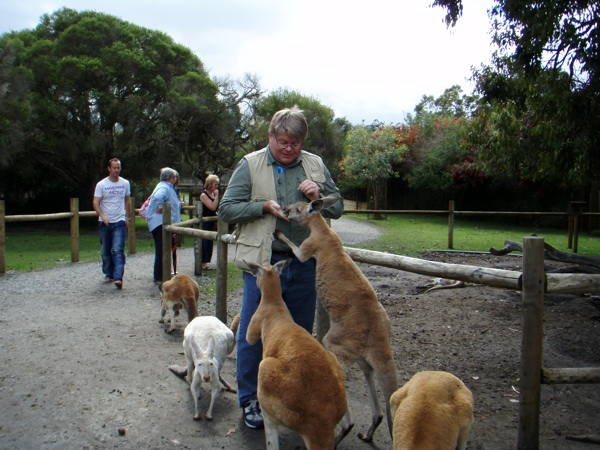 One wanted a hug . . . or more food!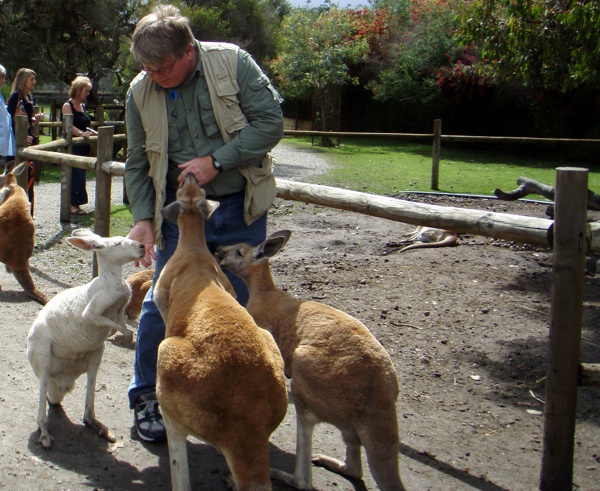 They liked Filbert, too--at least his food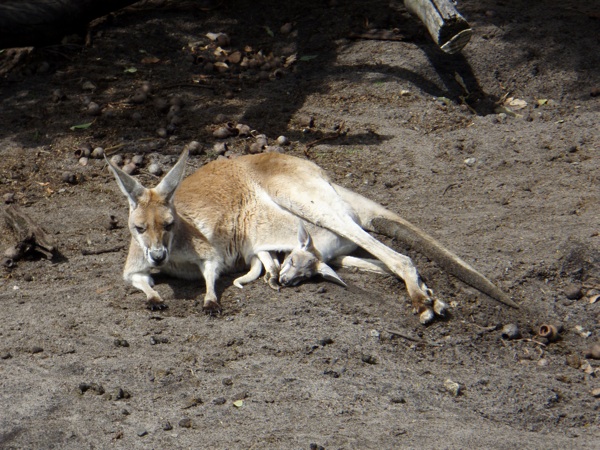 Mama roo and joey
We're not quite done with the Caversham Wildlife Park. That's the next post . . .