The Grand Asia & Australia Voyage, part 23
Sunday, November 02 2008 @ 11:44 AM CST
Contributed by:

filbert

Views: 7,054
The Grand Asia & Australia Voyage - Holland America Amsterdam, September 19-November 23, 2008
Text by Snookums, Pictures by Filbert
Part Twenty-three
(Remember to click "read more" if you're looking at this from the main medary.com page to get the whole article!)
October 20 (Monday, Day 34, Ko Samui, Thailand) -
We booked a snorkel tour and got on the tender for the 25 minute ride to the town. Then we got in a 9-passenger van for the ride to the location of the longtail boats that would then take us to Koh Tan. Ko Samui is Thailand's third largest island and is known for its beaches and booming tourism trade and is the second most popular island destination in Thailand, second only to Phuket. Around 45,000 people live on Ko Samui.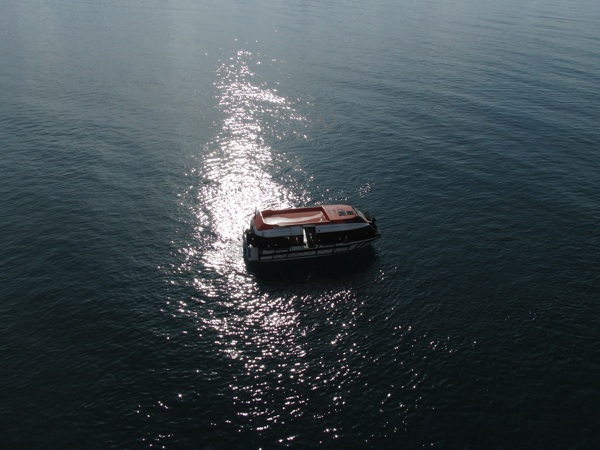 Tender
More after the jump . . . We walked through the water to board the longtail boats that each held 8 people. We then rode about 30 minutes to Koh Tan (Coral Island) which looked like a scene from Gilligan's Island except it had beach chairs, a large covered area where the meals were served and several bungalows that cost $15/night. We enjoyed sitting on the beach until it was time to get in the boats again to go to the snorkel spot.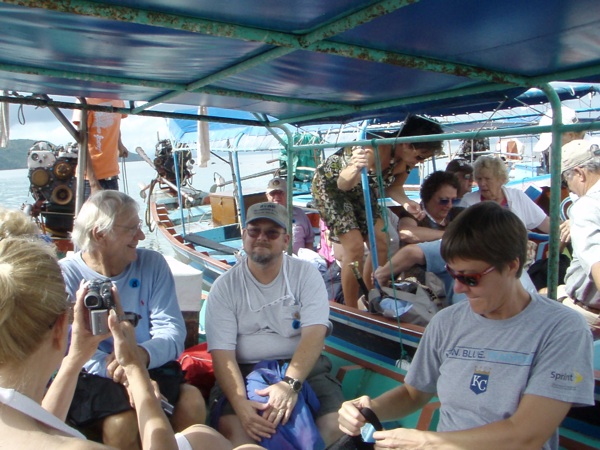 On the longtail boat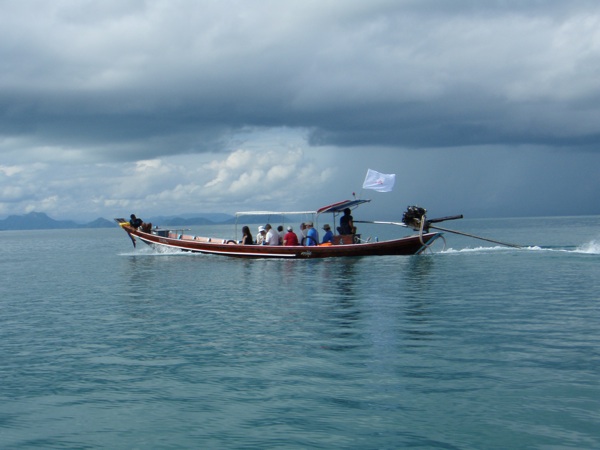 Another longtail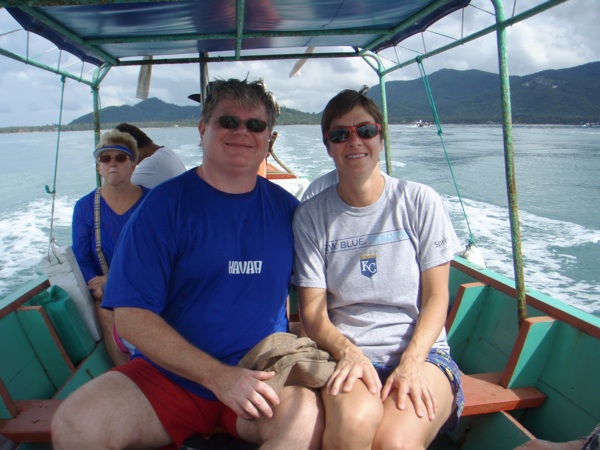 Our adventurers, again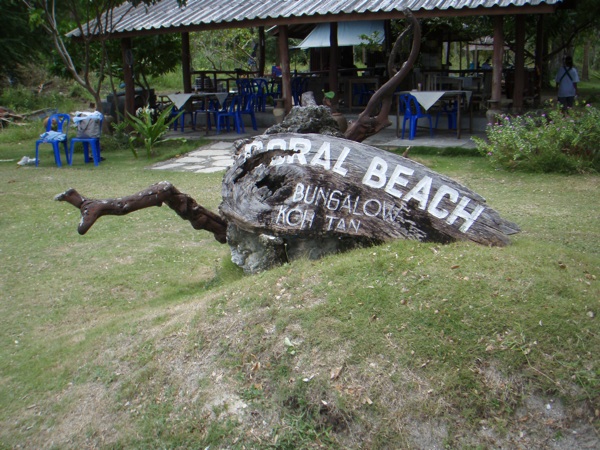 Coral Island beach
Up the beach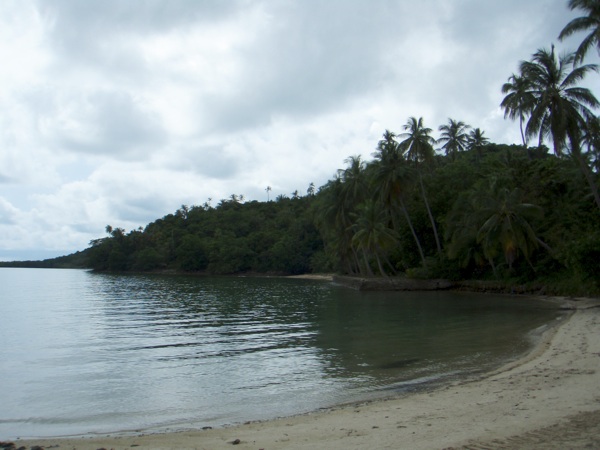 Down the beach
Getting on and off the boats was actually very tricky since they rolled from side to side if the weight wasn't exactly in the middle. Filbert played the part of ballast several times by sitting on the side away from the ladder! We put on our snorkels and masks and jumped in the water and then put on our fins.
Some snorkel pictures:
The exciting conclusion to our Coral Island Beach/Koh Tan snorkel escapade in the next post!