When in Nashville . . .
Monday, October 18 2010 @ 01:22 PM CST
Contributed by:

filbert

Views: 5,377
Visit
Dave Ramsey's
Financial Peace University. We did.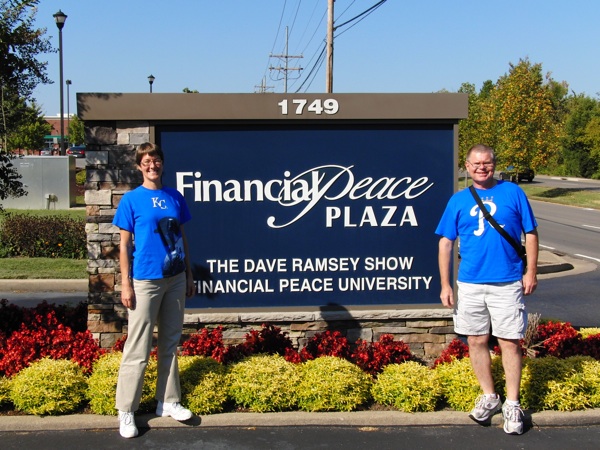 At FPU
More pictures? Sure!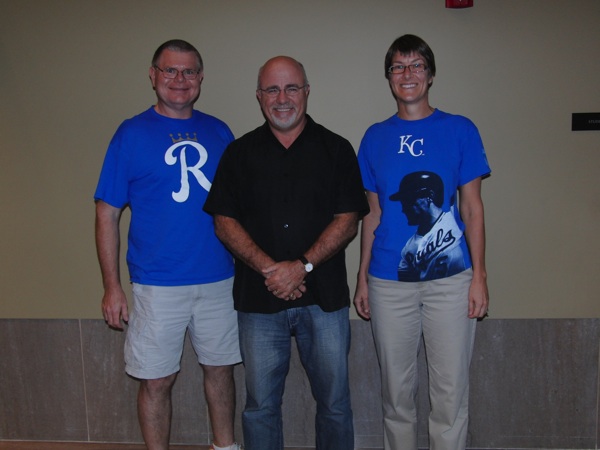 Dave and us
He came out at the hour break and talked with us for most of the time. Snookums of course dominated the conversation with talk of her years as a Lady Vol (Dave is a big Tennessee fan, too). She totally forgot to ask him about the free book she was supposed to get in return for the cut-up credit cards she'd sent him a while back. The stars were obviously in her eyes. Me, I just couldn't get a word in edgewise. (Just kidding, honey! Mostly.)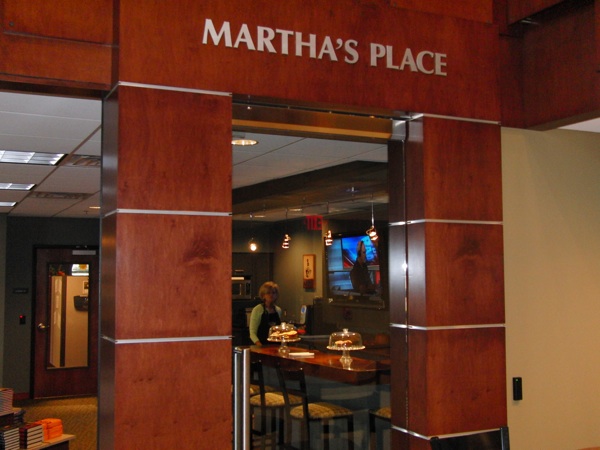 Martha's Place . . . try the muffins!
Martha is the mom of Dave's radio show producer Blake, who grew up in suburban Kansas City--that was our "in" to get a quick tour of the offices, as we were wearing our Royals shirts. She gets a mention every once in a while on the show--mainly because of the bookstore she runs out in front of the very, very nice building in suburban Nashville where the Dave Ramsey Show originates. (His is the largest and most successful self-syndicated talk radio show. That's pretty impressive . . .)
It was a lot of fun, but we obviously have to go back now to take care of the various loose ends from the last visit . . .