Friday, October 16 2015 @ 07:35 AM CDT
Contributed by: filbert
Views: 622
The 2012 Grand Asia & Australia Voyage, Holland America ms Amsterdam
Text and pictures by Snookums, webification by Filbert

Part Eight

(Remember to click "read more" if you're looking at this from the main medary.com page to get the whole article!)



October 31 (Wednesday, Day 41, Lembar, Indonesia; 10,000 Rp = $1.04, $1 = 9,610 Rp) -

We took the first tender at 7 AM to meet our guide, Eko. Sharie and John also came with us. We drove to a Sasak village of 300 households. Women weave ikat cloth or songket cloth and each sarong takes about one month to complete. The village seemed to be a cooperative village where money from the tours or purchases is shared. We saw the outside toilet and the freely roaming goats and chickens.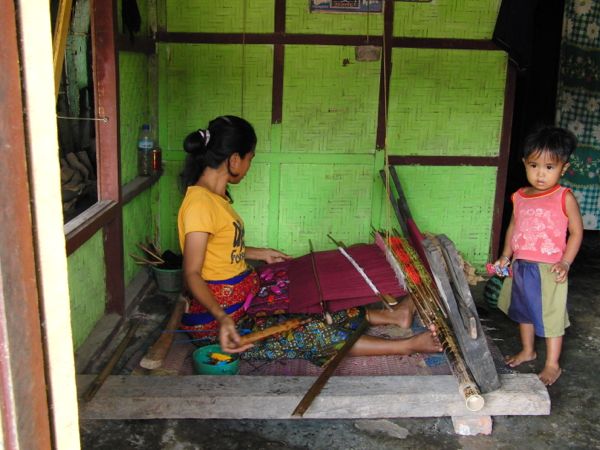 Weaver, with kid