Monday, July 28 2008 @ 10:06 AM CDT
Contributed by: filbert
Views: 837
Over The Water And Back Again--A Transatlantic Trip
By Snookums, edited by Filbert, photos by Filbert
Part 1 -- below (or at the "read more").

April 27 (Sunday, Day 1, Leaving Galveston, TX)
Departure day! The SuperShuttle van to take us to the airport arrived at 5:15 AM for our 5:45 AM departure. He patiently waited outside for us until we were ready, but at least we knew that we would make our flight on time--and we did.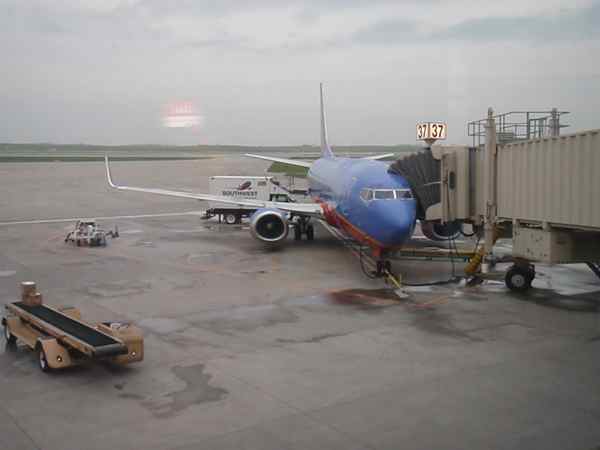 Southwest Airlines departing KCI