Friday, October 16 2015 @ 06:20 AM CST
Contributed by:

filbert

Views: 2,782
The 2012 Grand Asia & Australia Voyage, Holland America ms Amsterdam
Text and pictures by Snookums, webification by Filbert

Part Five

(Remember to click "read more" if you're looking at this from the main medary.com page to get the whole article!)

October 10 (Wednesday, Day 20, Jeju City, South Korea; 100 KRW = $0.09; $1.00 = 1,111 KRW) -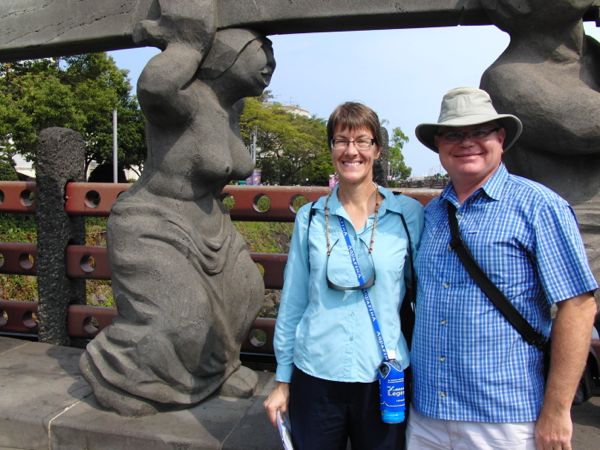 It's NOT called Jeju City because . . .
Snookums got up when her alarm went off and although she was pretty tired from yesterday's activities, she went to the fitness class. She swore off the ship's desserts as of Sunday, October 7 in order to lose some of the weight that she already gained on the cruise.
Jeju City, with a population of around 300,000, is the capital of Jeju Island, which is a resort island roughly 45 miles by 26 miles. It was partly cloudy with a forecast of a high of 72. We took the free shuttle to the Ramada Plaza Jeju Hotel. We walked around and stopped at E-Mart right away since the travel planning information that Snookums brought on the trip talked about a basement grocery store and a fifth floor food court. It took us several tries to find the various escalators, elevators and moving walkways that were needed to get to each floor, but we did it and scouted out our shopping plan for our return walk back to the Ramada. Then we continued our Jeju City exploring and stopped at the tourist information kiosk and Snookums asked where she could get a postcard and the woman gave her a pack of five. What luck, considering the two souvenir places in E-Mart didn't have any.