The Grand Asia & Australia Voyage, part 60
Thursday, December 04 2008 @ 08:58 PM CST
Contributed by:

filbert

Views: 2,658
The Grand Asia & Australia Voyage - Holland America Amsterdam, September 19-November 23, 2008
Text by Snookums, Pictures by Filbert
Part Sixty
(Remember to click "read more" if you're looking at this from the main medary.com page to get the whole article!)
November 29 (Saturday, Day 75, Cancun, Mexico) -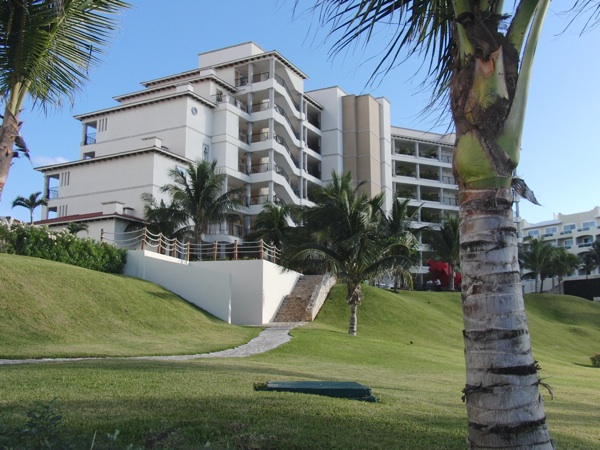 A building on the Hyatt property
Snookums woke up and had breakfast in the Regency Club and then lay outside in the sun and read her book. Filbert found her by the pool and then we both went to play in the ocean. It was very windy and the waves were more intense than yesterday, but once again we conquered the ocean.
More after the jump . . .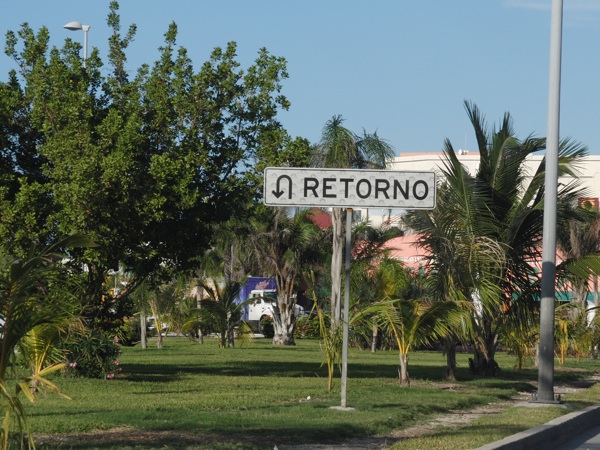 Come to Cancun, See the Retornos!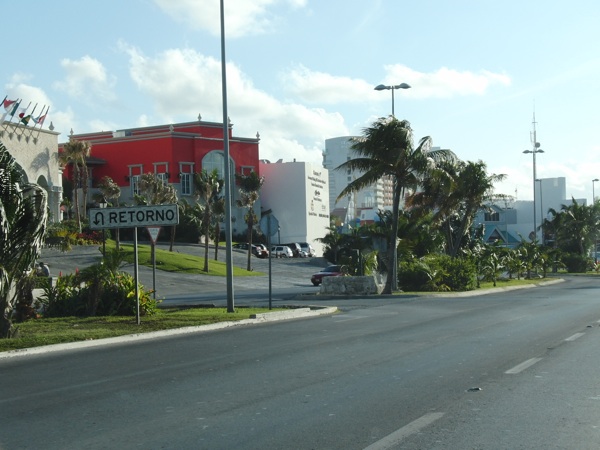 On the Zona Hotelera (Look! A Retorno!)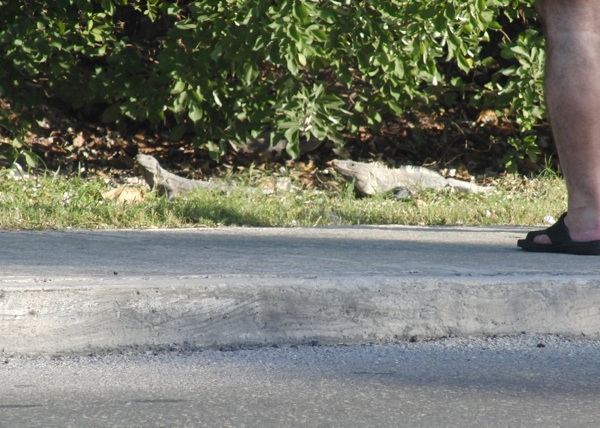 Iguanas on the side of the road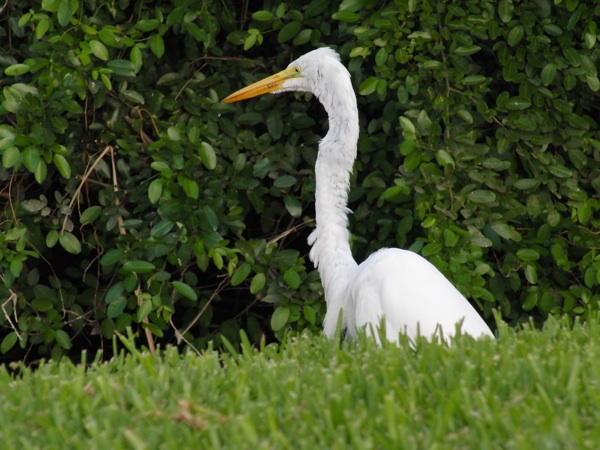 Crane stork thing on the Moon Palace property
We relaxed before heading to Moon Palace for the SDSU menís game against University of Central Florida. We decided to sneak in again but this time we were approached as we were sitting in the stands. A Moon Palace Resort official asked to see our day pass wristbands. We tried to wrangle out of it (his English wasnít very good and our Spanish is even worse so sometimes they just give up), but ultimately had to pay $162. The company running the basketball tournament, though, didnít realize that Snookums didnít have the right wristband for the basketball game ticket so she was still able to sneak in on that and save $50. The men, who had a record of 6-22 last year, led by 8 at halftime but ended up losing by 2. It was a close game and could have gone either way. The SDSU men played hard so Filbert wasnít too upset by the loss.
SDSU-Central Florida game photos: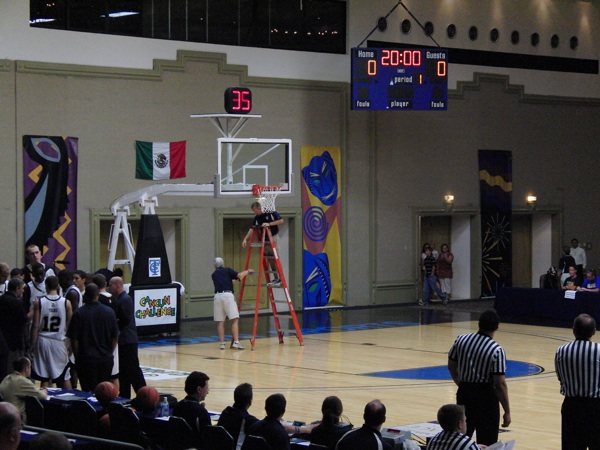 Fixing the nets before the game can begin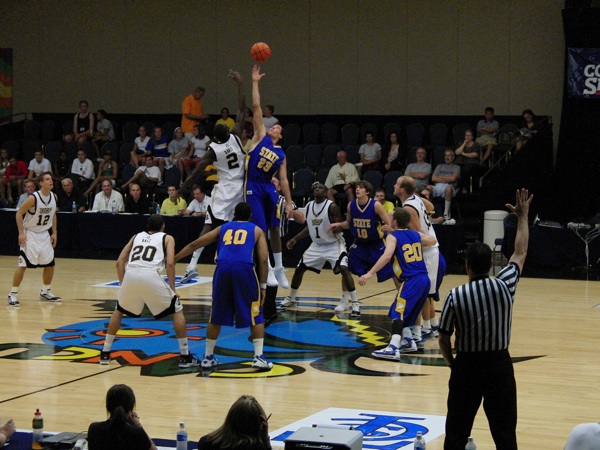 The opening tip-off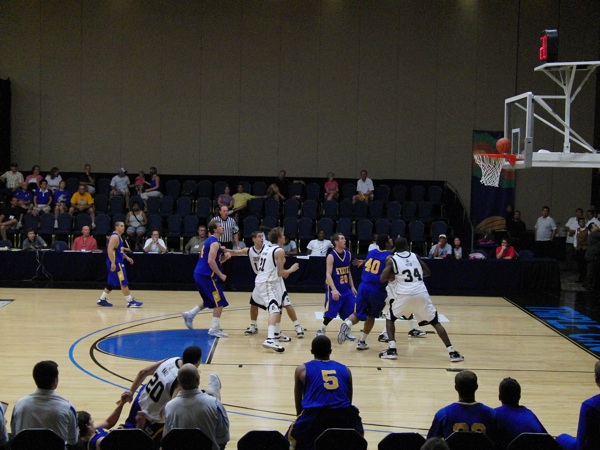 White #20 did NOT foul our three-point shooter he's sitting on
Mackenzie Casey for 3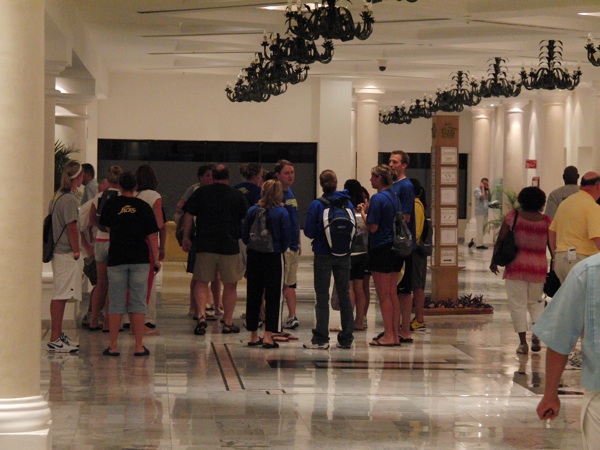 Post-game, the women's team gathers
After the game, we decided to go to the Brazilian steakhouse at the Moon Palace Resort for dinner since we needed to eat our $162 worth. Filbert ate a lot of meat and Snookums ate some, too. Snookums had three servings of plantains and one dessert and Filbert had several beers. We didnít get our $162 worth, but we had fun so it was okay.