The Grand Asia & Australia Voyage, part 59
Thursday, December 04 2008 @ 08:55 AM CST
Contributed by:

filbert

Views: 3,382
The Grand Asia & Australia Voyage - Holland America Amsterdam, September 19-November 23, 2008
Text by Snookums, Pictures by Filbert
Part Fifty-nine
(Remember to click "read more" if you're looking at this from the main medary.com page to get the whole article!)
November 28 (Friday, Day 74, Cancun, Mexico) -
We declared today a "sea day" which meant sleeping in and having no plans. We woke up, ate breakfast in the Regency Club and then frolicked in the ocean for an hour or so. It's fun to bounce off the waves and no one got hurt (or drowned). Filbert spent the rest of the day on the Internet while Snookums read her book. We ordered room service for lunch (pizza for Snookums, chicken fajitas for Filbert) and then at 4:00 we both left for Moon Palace. We decided to both try to sneak in without paying the $81/each daypass fee and we also decided to try to sneak in to the gym without paying for Snookums's $50/day basketball ticket. It worked!
More after the jump . . . We both got to watch SDSU beat Montana and we were personally invited by the SDSU coach to attend the buffet dinner for the players and fans after the game in the ballroom next door. Although we didn't have the right colored wristbands for the day, no one at Moon Palace realized it. We had on SDSU t-shirts and mingled with all of the fans that DID have the correct wristbands on so no one was the wiser.
Montana game pictures: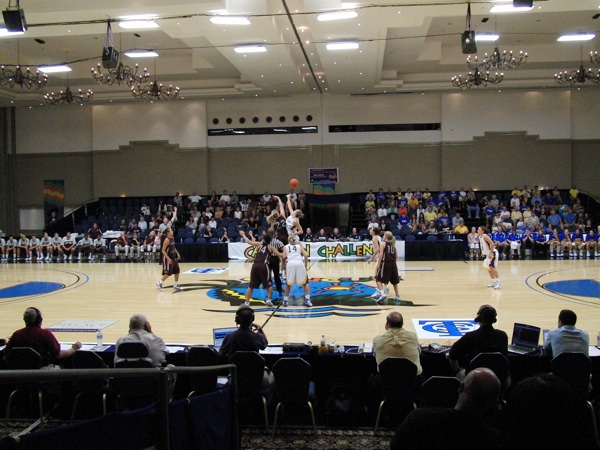 Tip-off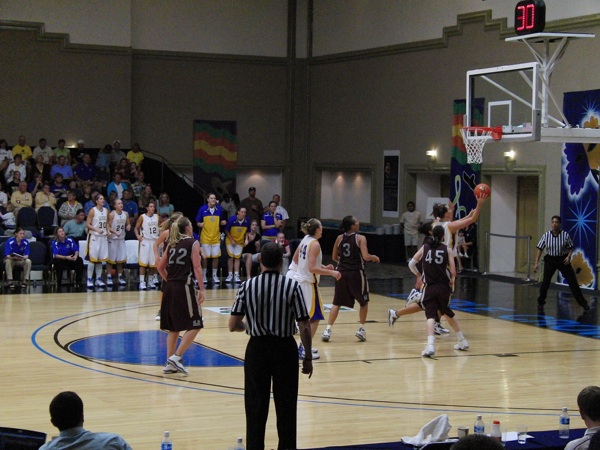 Boever for two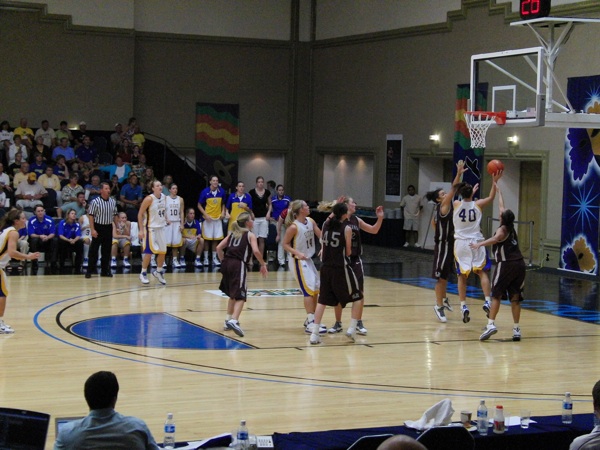 Boever's a machine!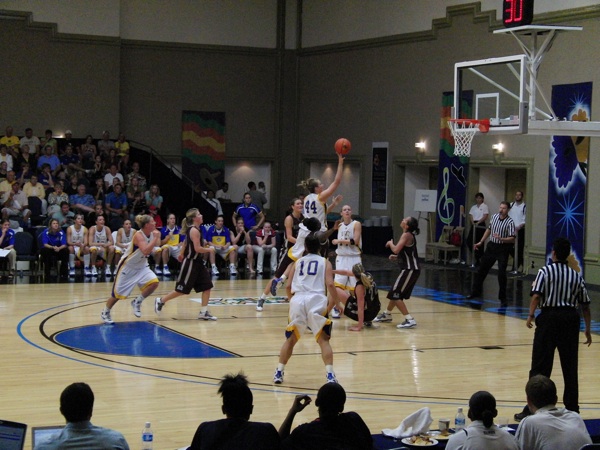 Warkenthein cleans up a rebound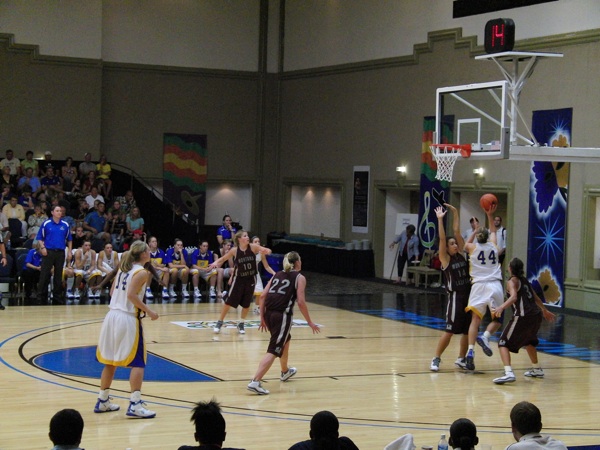 More inside work by the Rabbits' Warkenthein
We called the day a huge success – we had a great time in the ocean, we watched some great basketball (for free), had a nice dinner (for free, but invited by the head coach--how could we refuse?) and met two of the new graduate assistants.
Post-game appetizers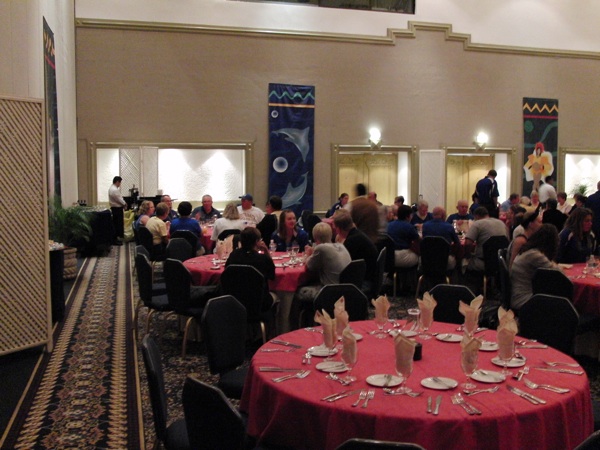 In the post-game supper