The Grand Asia & Australia Voyage, part 58
Wednesday, December 03 2008 @ 08:52 PM CST
Contributed by:

filbert

Views: 3,720
The Grand Asia & Australia Voyage - Holland America Amsterdam, September 19-November 23, 2008
Text by Snookums, Pictures by Filbert
Part Fifty-eight
(Remember to click "read more" if you're looking at this from the main medary.com page to get the whole article!)
November 27 (Thursday, Day 73, Cancun, Mexico, Continued) -
We weren't quite done with our adventure to Paradise Reef. Snookums had to ride the spinnaker sail first: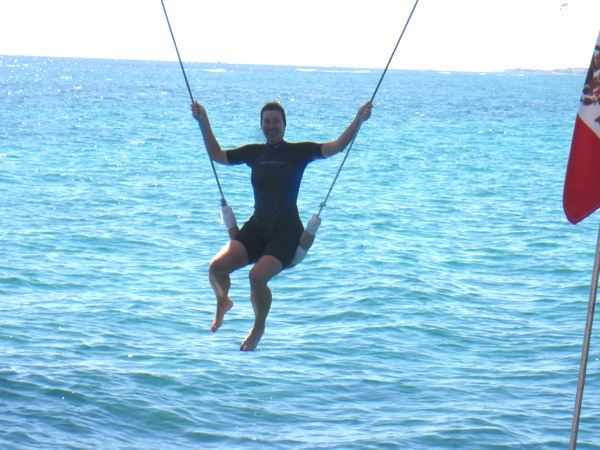 Snookums rides the spinnaker sail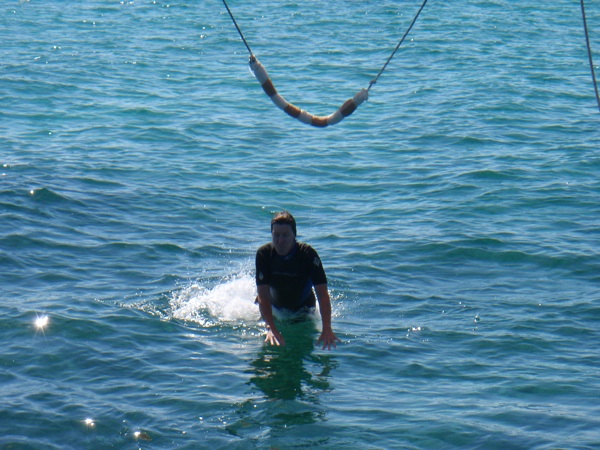 And in she jumps . . .
More after the jump . . . We returned to the hotel and relaxed on the balcony while watching and listening to the pounding surf. Too soon it was time for Snookums to take Filbert to the Moon Palace Resort gym for the second SDSU women's basketball game. While Filbert was at the game, Snookums ate her Thanksgiving dinner at the Regency Club. It consisted of very tasty tuna salad finger sandwiches (they really were good) and the best pecan pie she ever had. Filbert ate his dinner at the Mexican buffet at the Moon Palace Resort and had various Mexican-spiced meats. SDSU beat Illinois so Filbert was thankful for that on Thanksgiving.
At the SDSU-Illinois basketball game: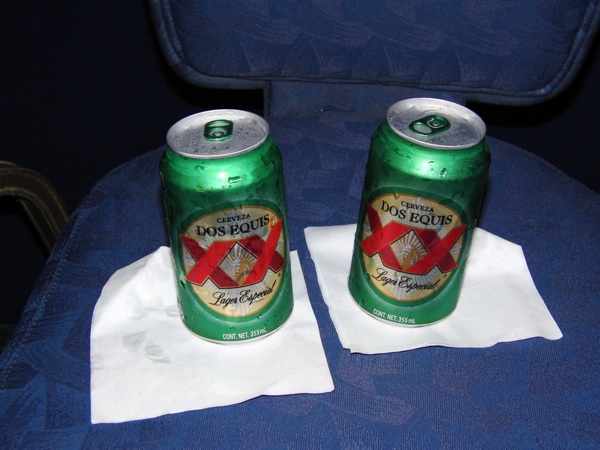 Dos Equis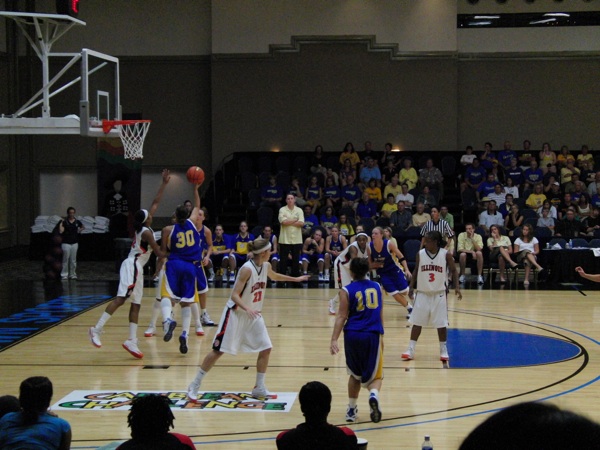 Stacie Oistad for two vs. Illinois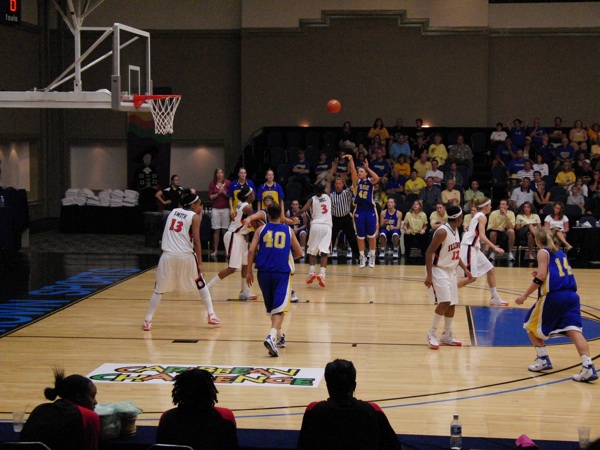 Ashlea Muckenhirn 3-pointer on the way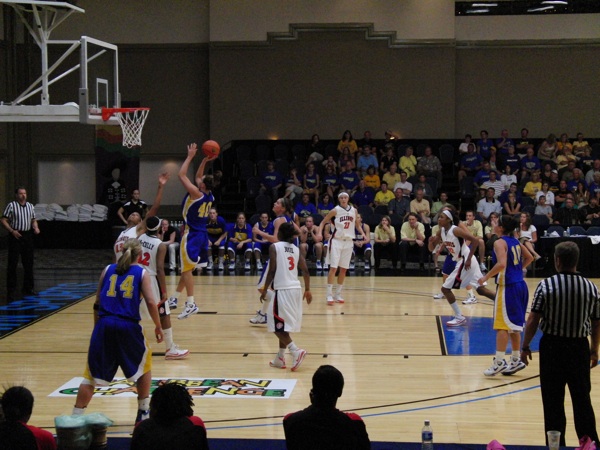 Basket by Maria Boever