The Grand Asia & Australia Voyage, part 57
Wednesday, December 03 2008 @ 08:49 AM CST
Contributed by:

filbert

Views: 6,011
The Grand Asia & Australia Voyage - Holland America Amsterdam, September 19-November 23, 2008
Text by Snookums, Pictures by Filbert
Part Fifty-seven
(Remember to click "read more" if you're looking at this from the main medary.com page to get the whole article!)
November 27 (Thursday, Day 73, Cancun, Mexico) -
Happy Thanksgiving!
We purchased a snorkel tour and met the van at 8 AM to take us to Maroma Beach Club in Playa Paraiso. When we got to the marina, we boarded a trimaran sail boat with 30 other people and sailed a little ways to the first reef for snorkeling. We saw a spotted yellow ray, a squid, some conch shells, and lots of other fish. Then we got back in the trimaran and sailed to the second location and saw more fish and coral. Both snorkels were really good and the water was warm and clear. After the second snorkel people could ride on the spinnaker swing from the trimaran. It wasnít very windy so the crew encouraged the lighter-weight people to use the swing. Even so, Snookums had to try it. She didnít get as high as some of the children, but she still enjoyed it.
We finally returned to the marina and enjoyed our free snack of sodas, chips, pico de gallo and beans. Snookums was still hungry so she bought the three-taco platter for $3.25. Too soon it was time to get in the van for the 40-minute ride back to Cancun. It was a fantastic 8-hour adventure for $55 each.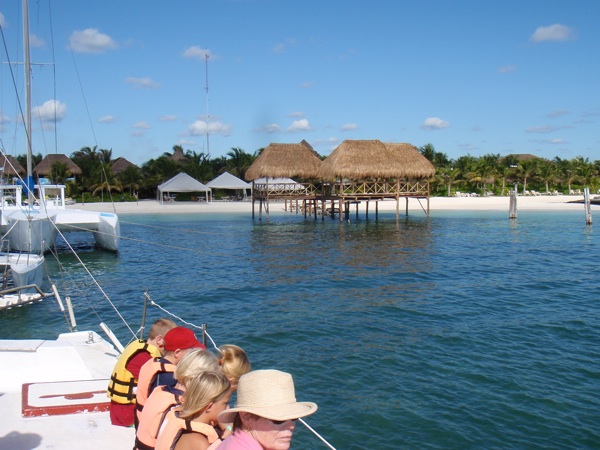 Heading for Paradise Reef
More after the jump . . . First Snorkel: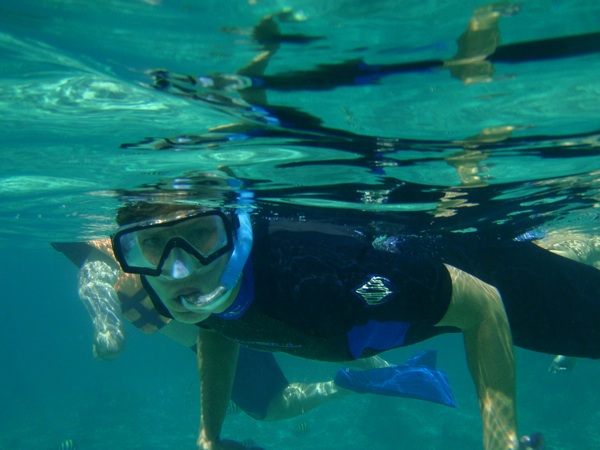 It's a Janetfish! VERY dangerous!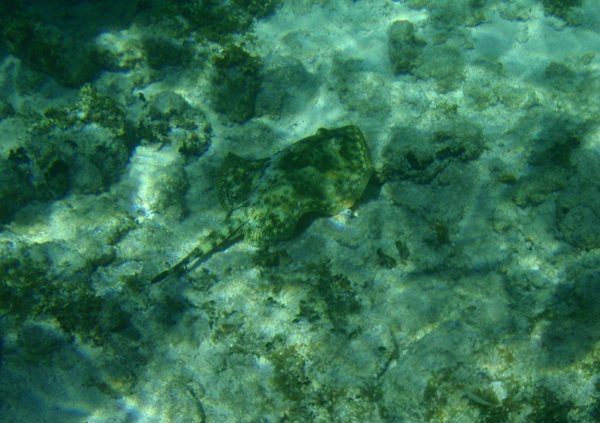 Spotted yellow ray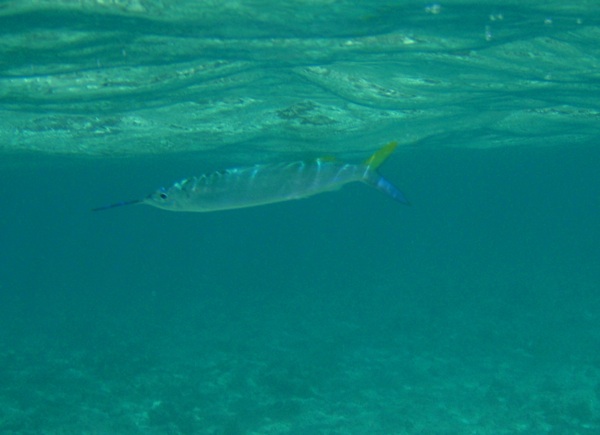 Sharp nosed fish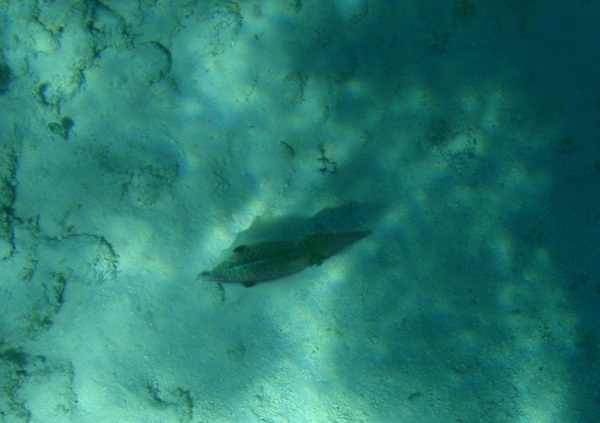 Squid
Second Snorkel: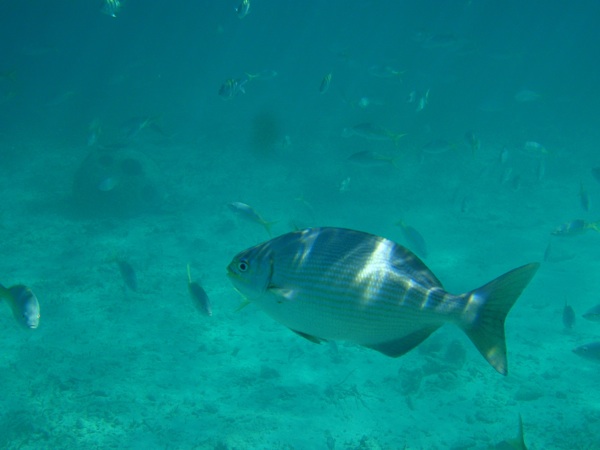 So close you can see the stripes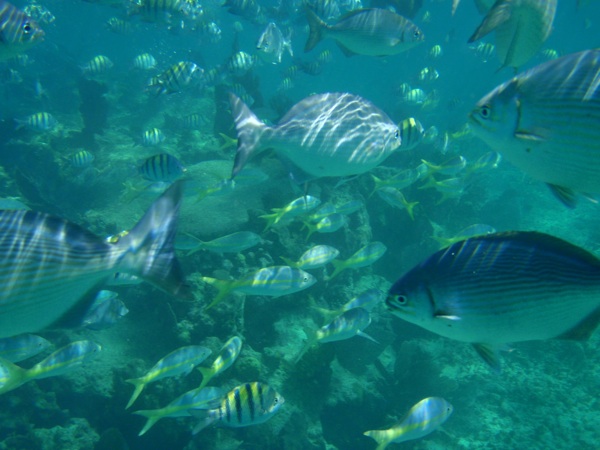 Hundreds of fish
Yellow is a popular color
Blue was there, too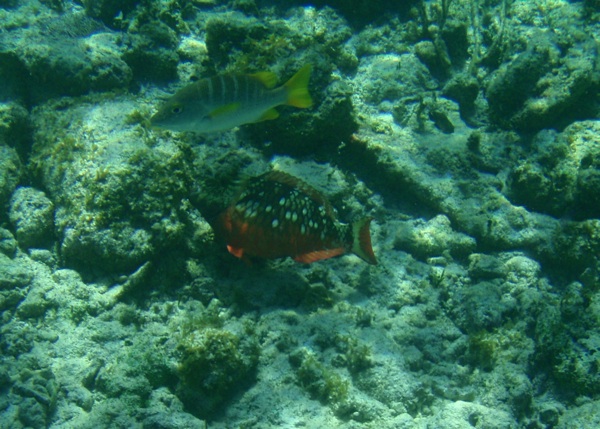 The copper-bottomed fish was a carp, I think