The Grand Asia & Australia Voyage, part 56
Tuesday, December 02 2008 @ 08:46 PM CST
Contributed by:

filbert

Views: 3,305
The Grand Asia & Australia Voyage - Holland America Amsterdam, September 19-November 23, 2008
Text by Snookums, Pictures by Filbert
Part Fifty-six
(Remember to click "read more" if you're looking at this from the main medary.com page to get the whole article!)
November 26 (Wednesday, Day 72, Cancun, Mexico, Continued) -
A post almost but not quite exclusively dedicated to South Dakota State University women's basketball: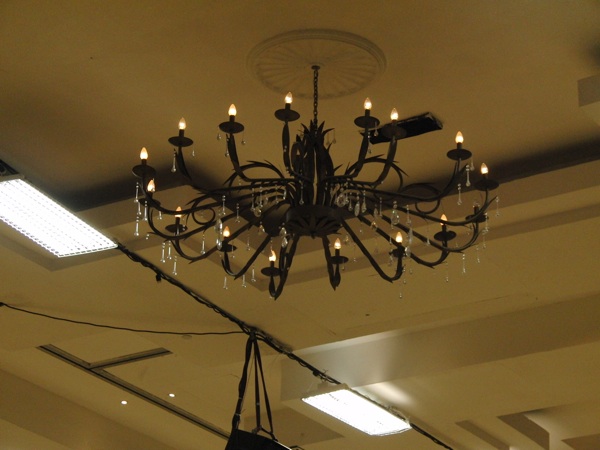 Basketball under the chandeliers
More after the jump . . .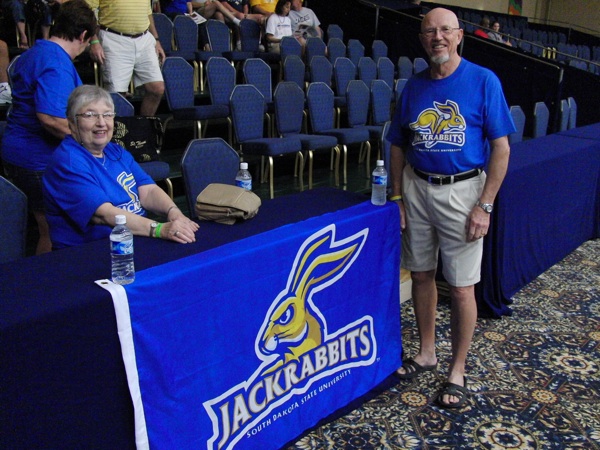 A bigger fan than Filbert--he brought the banner!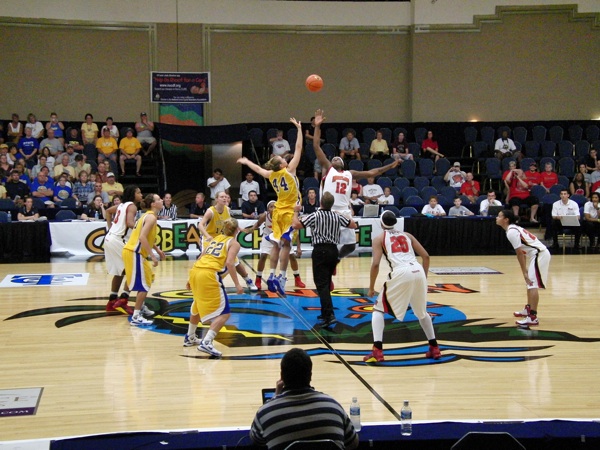 Tip-off, SDSU vs. #10-rated Maryland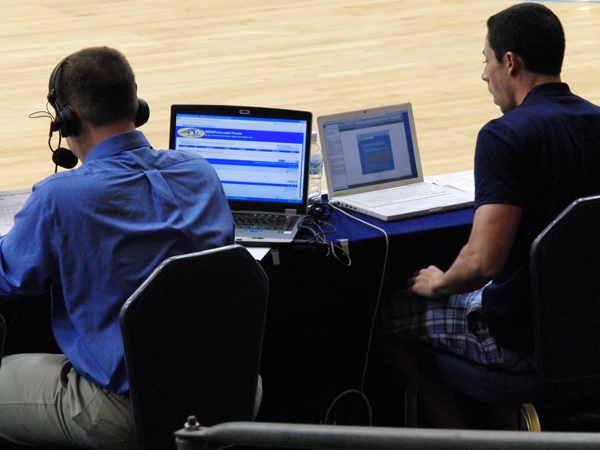 Hey, what's the radio guy looking at on his laptop?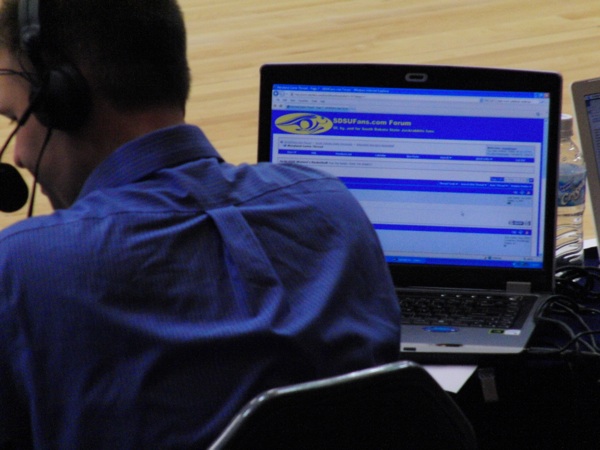 It's Filbert's other web site, sdsufans.com!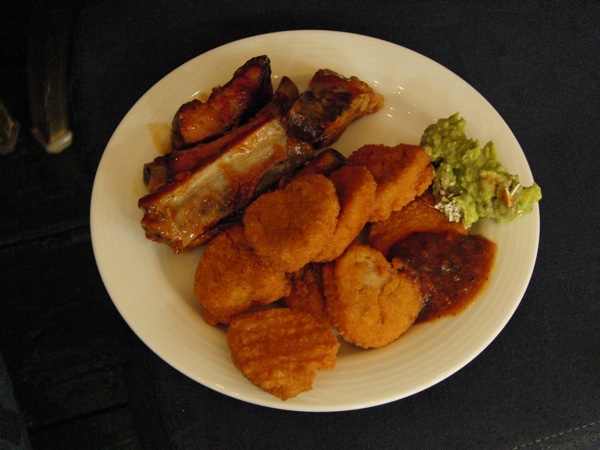 Ribs and chicken nuggets--yum!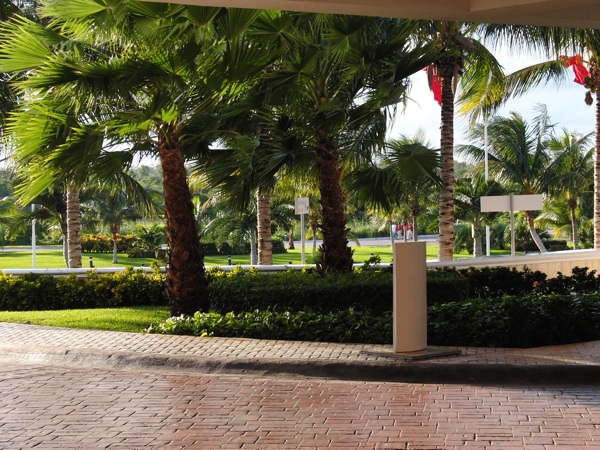 The view from the lobby of the all-inclusive resort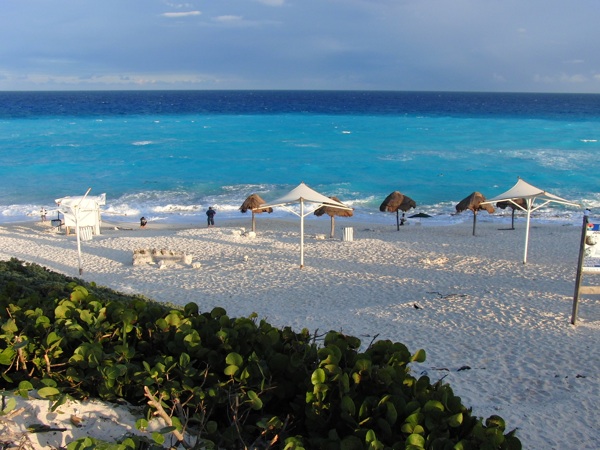 A beach at the Hyatt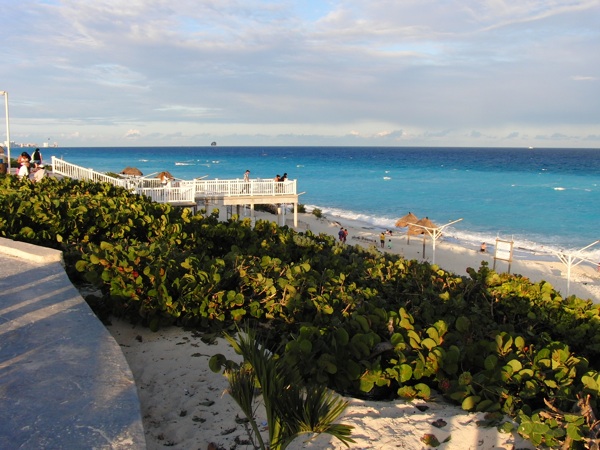 Another Hyatt beach
We enjoyed some quiet time in the room before heading out for dinner. We drove to downtown Cancun and each ordered the mixed taco combo platter (5 tacos, beans and guacamole) at El Poblano for $6.15 each. We were the only gringos there. Filbert ordered a beer and was surprised when two were delivered and assumed something was lost in the translation since the waitress spoke very little English but he didnít have any problem drinking them. We later learned that it was happy hour and two-for-one so that was an even better deal.