The Grand Asia & Australia Voyage, part 48
Thursday, November 27 2008 @ 11:46 PM CST
Contributed by:

filbert

Views: 3,539
The Grand Asia & Australia Voyage - Holland America Amsterdam, September 19-November 23, 2008
Text by Snookums, Pictures by Filbert
Part Forty-eight
(Remember to click "read more" if you're looking at this from the main medary.com page to get the whole article!)
November 14 (Friday, Day 60, At sea, Continued) -
After lunch Filbert took a tour of the bridge (and so did Gary who has been on every bridge tour that has been offered so far!) while Snookums watched the movie 'College Road Trip' on TV.
Bridge tour: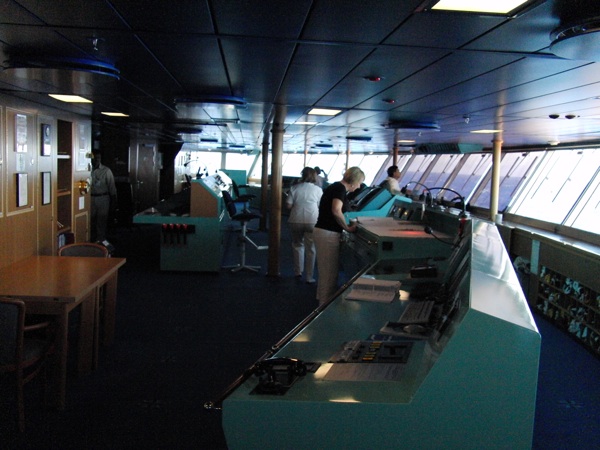 Bridge
More pictures after the jump!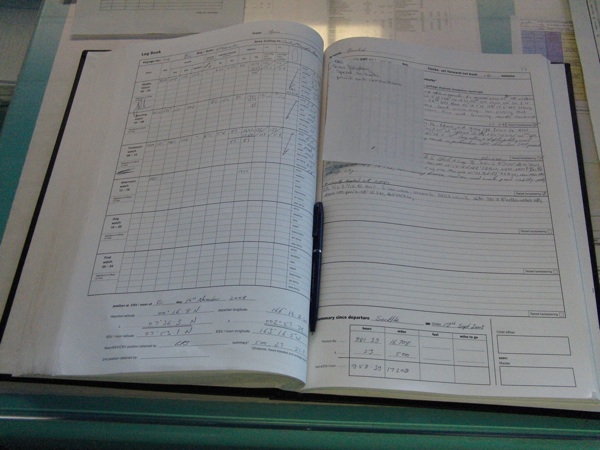 Log book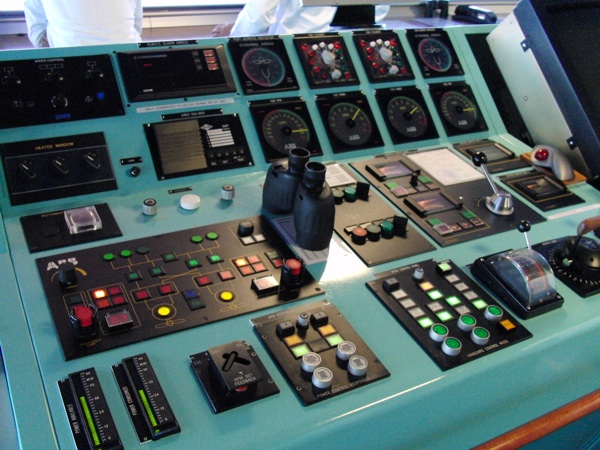 Propulsion controls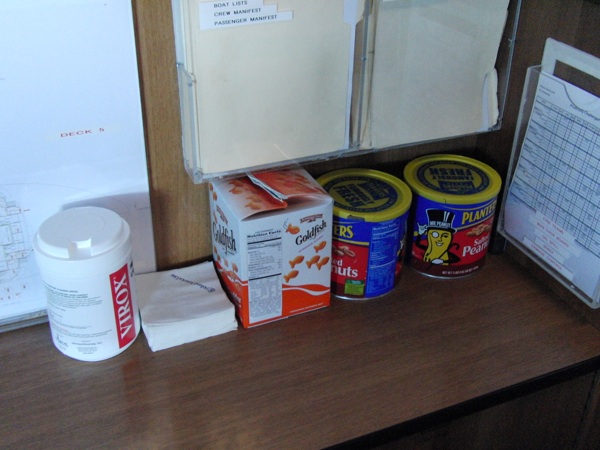 Snacks
Filbert took a nap while Snookums did some planning for our upcoming two days in Honolulu. She was happy to find out that a 40-minute $2 bus ride will get us to Hanauma Bay for great snorkeling on Monday. We will probably just walk around downtown Honolulu on Sunday and figure out if there is anything there to see for when we come back with Snookums's parents and sister on a cruise this January.
Tonight was a formal night and everyone came to our room to eat on the verandah in casual clothes. Hot appetizers were delivered at 7 PM and our normal 4-course (or sometimes 6-course, depending on how many courses a person ordered) dinner followed. We noticed a definite degradation in service with this meal as compared to our first two on our verandah. The first time we had the supervisor coming every few minutes and making sure everything was okay and that the two Pinnacle Grill waiters were fine. The second time we had two waiters from the normal dining room. This time we had one room service waiter who was struggling a little bit. We didn't mind at all, but it was kind of funny to notice the change.
Formal night party:
Well picked-over appetizers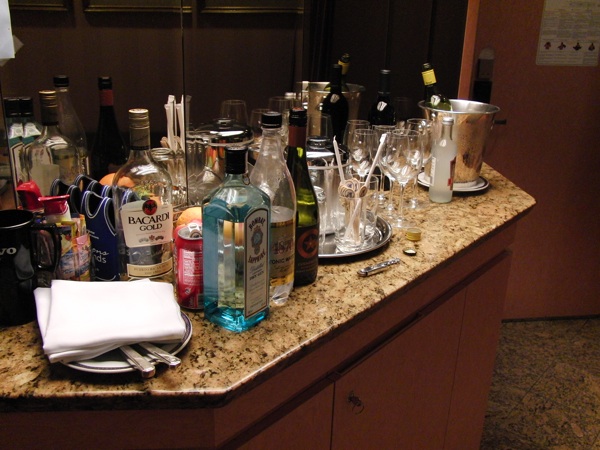 Well-stocked bar
Happy girls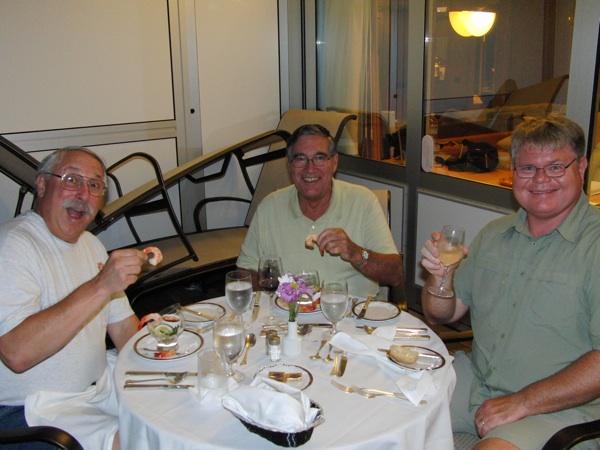 Happy guys
We received a Holland America Grand Asia & Australia rolling duffel bag that is definitely needed to hold all of the stuff that we've acquired. Each cabin got one as the formal night gift. Maybe we'll get another gift prior to the cruise ending!
November 15 (Saturday, Day 61, At sea) -
Snookums woke up and went to the 9:30 Dam Dollars activity (putting) and then worked out. She got out of the shower and realized it was 10:52 which meant she completely forgot about the 10:30 AM Dam Dollars soccer kick event and was furious. (She has 59 Dam Dollars and therefore has the 50 required for the jogging suit but wants to take all her extras on the January cruise and earn more since they aren't unique to the ship.)
Filbert woke up around 11:30, showered and then we ate lunch. Snookums had a bowl of red lentil soup and half of a grilled tuna salad sandwich on wheat with Swiss cheese, lettuce, tomatoes and pickles from the deli and Filbert had the Cantonese pork with black bean sauce from the Asian Corner and some salads from the salad bar. Snookums also had a scoop of pralines 'n cream ice cream for dessert.
We did the Dam Dollars event (quoits) and each got one and then Snookums went to redeem her 50 Dam Dollars for the jogging suit while Filbert went to the gym.
Next: Honolulu!