2010 Panama Canal Cruise, part 9
Monday, May 24 2010 @ 05:42 AM CST
Contributed by:

filbert

Views: 2,590
The Panama Canal-Ft. Lauderdale to San Francisco-20-night Voyage, May 6-26, Regent Seven Seas Navigator
Text by Snookums, Pictures by Filbert
Part Nine
(Remember to click "read more" if you're looking at this from the main medary.com page to get the whole article!)
May 15 (Saturday, Day 11, Puntarenas, Costa Rica) -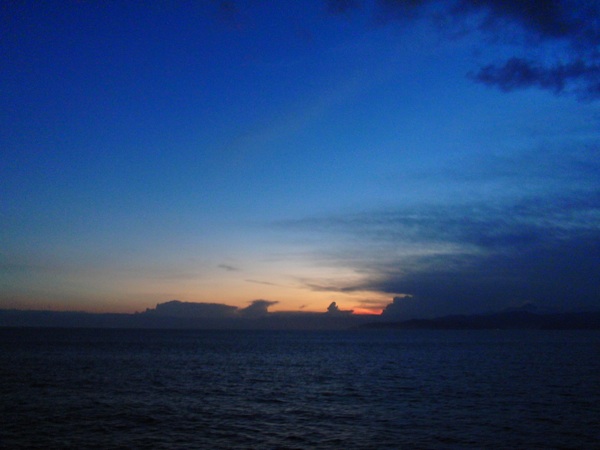 Pre-sunrise color, May 15
We all woke up early for our 8:15 departure for our Eco Mangrove River Cruise. Filbert got out on the deck for some early morning dolphin watching, and was rewarded with a couple of encounters.
More after the jump . . . We had a one hour and 15 minute bus ride to the Guacalillo estuary and Tarcoles River with Gilbert as our guide. Gilbert told us that Christopher Columbus discovered Costa Rica, which means rich coast, on his fourth journey to the New World in 1502. In 1949 the country decided to abolish all of its armed services in order to use the money for social, medical and educational facilities. A quarter of the country is designated as national parks and Costa Rica houses over 8,000 species of plants, 859 species of birds and 10% of the world's butterflies.
We boarded our boat and started our 2-hour mangrove river tour. We saw a lot of birds (green heron, scarlet macaw, tiger hawk, etc.), a raccoon, crocodiles, a green iguana, and Jesus Christ lizards (named that since they can "walk" on water). We were hoping to see monkeys but we didn't.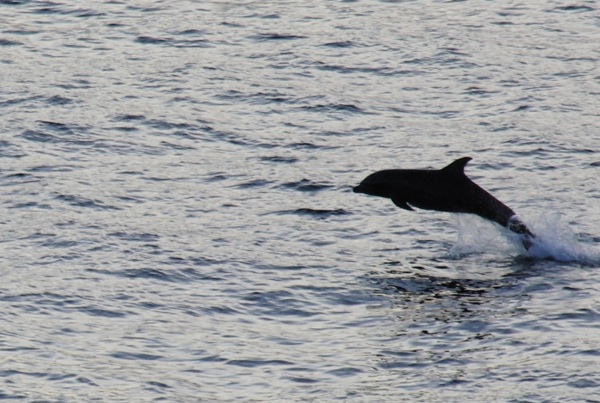 May 15 morning dolphin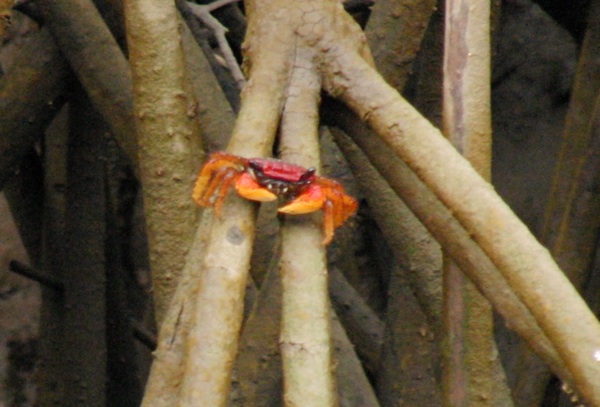 Mangrove crab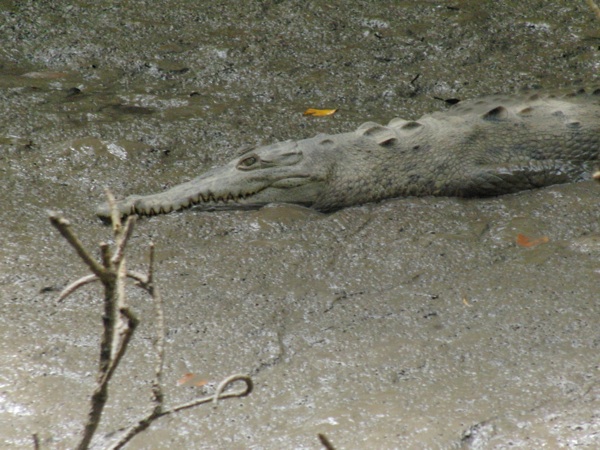 Mud-colored crocodile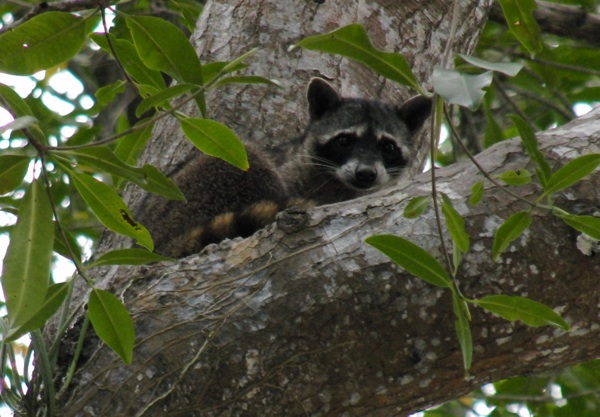 Raccoon in a tree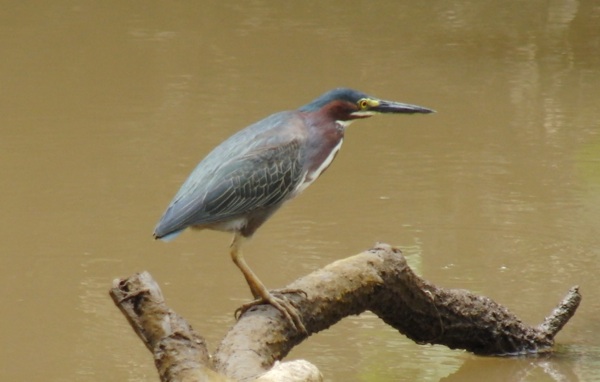 Green heron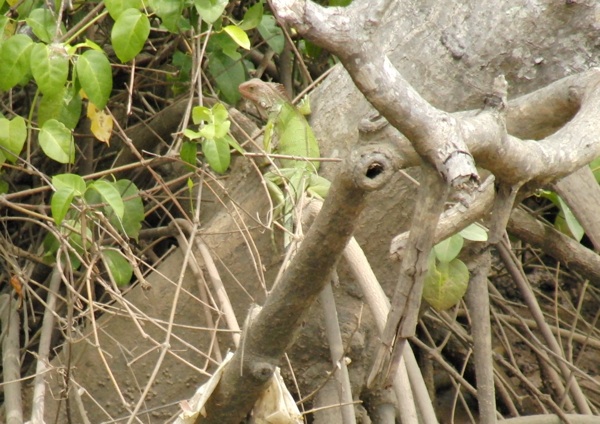 Iguana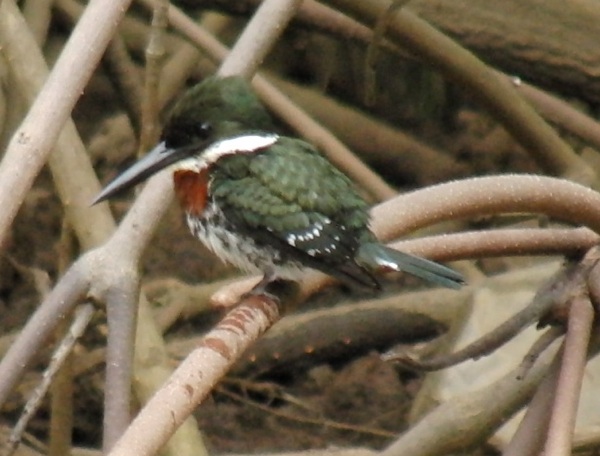 Green kingfisher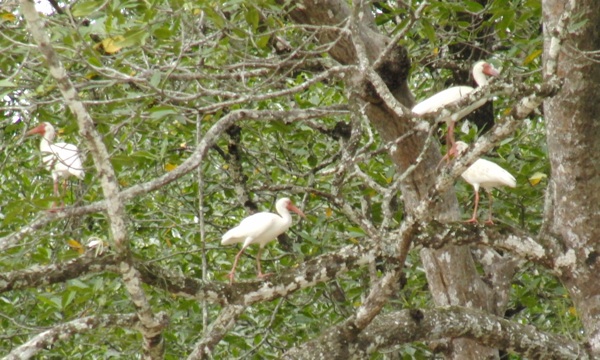 Storks in a tree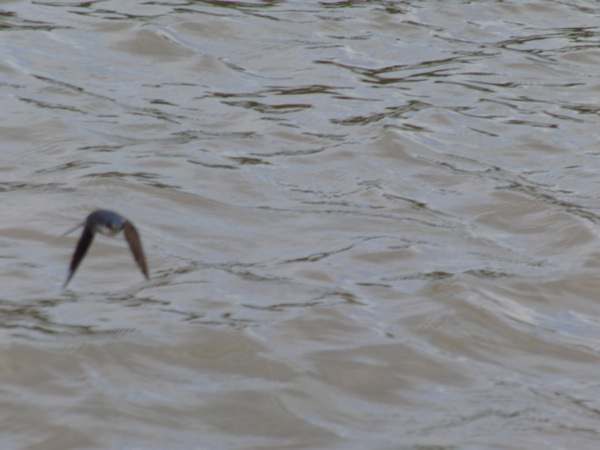 Costa Rica's version of a barn swallow
Next: More in the mangroves!