2010 Panama Canal Cruise, part 4
Friday, May 14 2010 @ 05:02 AM CST
Contributed by:

filbert

Views: 2,565
The Panama Canal-Ft. Lauderdale to San Francisco-20-night Voyage, May 6-26, Regent Seven Seas Navigator
Text by Snookums, Pictures by Filbert
Part Four
(Remember to click "read more" if you're looking at this from the main medary.com page to get the whole article!)
May 10 (Monday, Day 6, Cartagena, Colombia, continued) -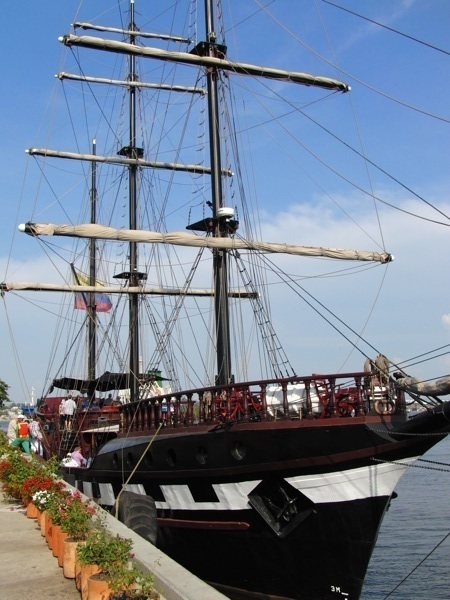 The galleon
We had a second shore excursion booked for today so everyone rested up for it. Around 4:00 we boarded a Spanish galleon for a 2-hour cruise of the Bay of Cartagena.
More after the jump . . . The tour guide spoke excellent English and gave a running commentary most of the time about Colombia. When he wasn't talking, the dancers were performing folkloric dances. And, everyone was given a free beer (or water) and a bag of chips so we were all happy. It was a very nice boat ride. As soon as it was done we headed back to the Navigator and to the dining room. We were stinky and dirty from our full day, but it was okay. After dinner Mom, Dad and Judy went to the production show, "On Broadway" and they said that they enjoyed it.
We got to turn our clocks back an hour and Filbert and Snookums turned out their lights before 9 PM!
Pictures from the galleon excursion:
Dancing on the galleon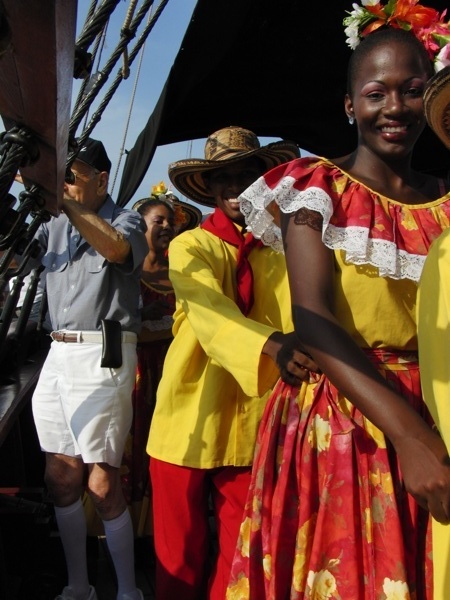 Conga line, and those who are oblivious to same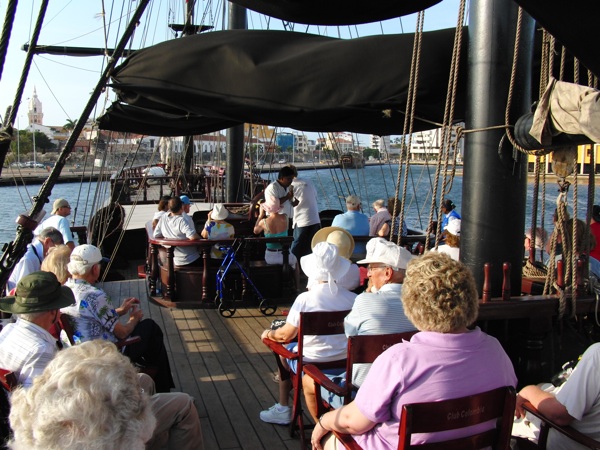 On board the galleon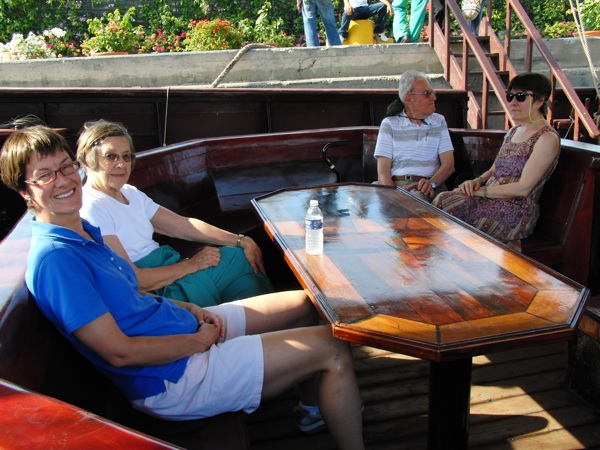 The happy family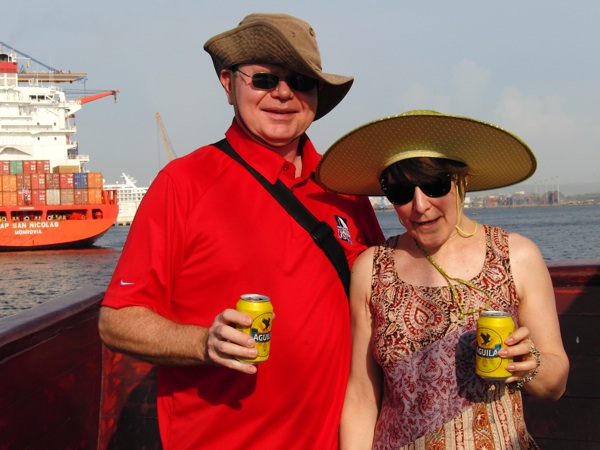 The reason we're happy--beer (We're not sure why Snookums is happy, of course . . . )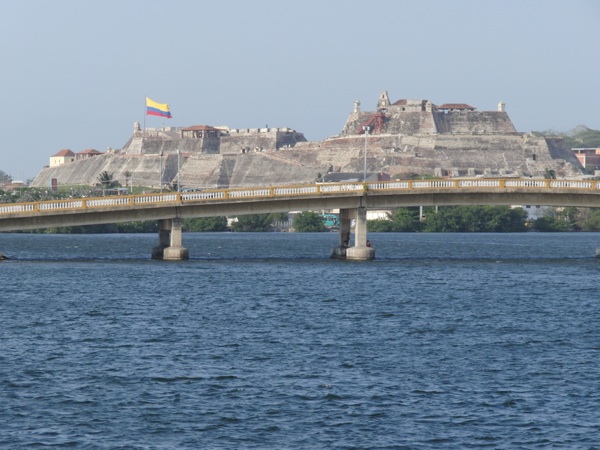 The fortress . . . more imposing from the water?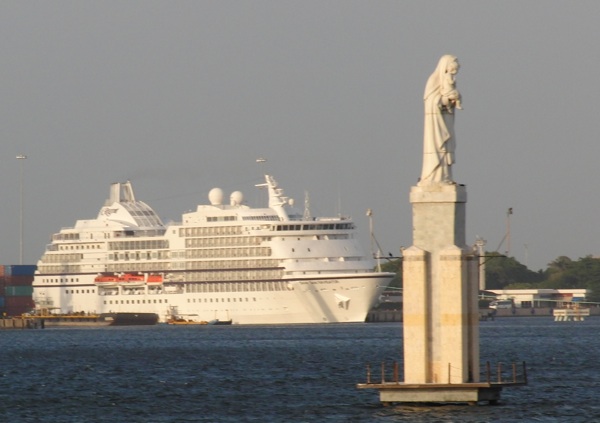 The Navigator and the Virgin Mary statue in the harbor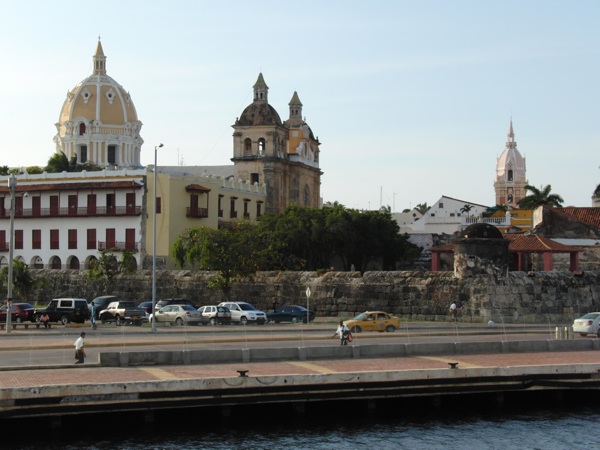 The Old Town from the water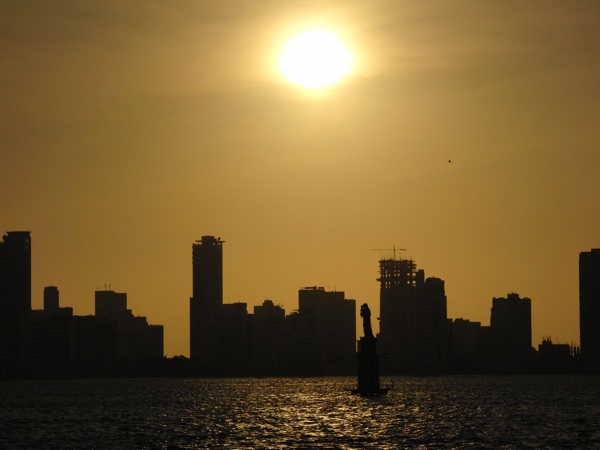 The statue and new high-rise apartment buildings in the setting sun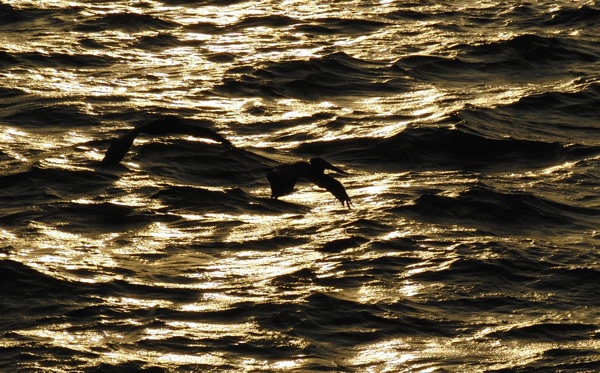 Pelicans in the reflected sunlight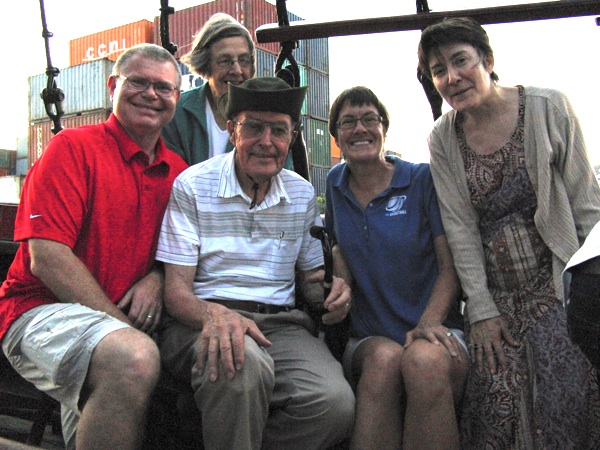 The happy family, after talking somebody else into taking a picture at the end of the harbor cruise
Next: Rain forest! Did you know that bugs live there?