37.2 pounds
Saturday, October 17 2009 @ 02:30 PM CST
Contributed by:

filbert

Views: 4,487
The weight loss resumes! Yay!
A respectable 6.9 (UPDATE: 2.3, not 6.9--I can't subtract today) pounds lost in the past week, after two weeks of mild setbacks, weight-wise. 241.8 pounds, and 17 days to go before Halloween. (Actually, the official weigh-in will be on Wednesday, Oct. 28, so that's just thirteen short days from last Thurday's clinic weigh-in.
The best guess for the two-week stall is a combination of a bit more water retention after stopping the diuretic hydrochlorothiazide, plus perhaps adding a bit of muscle mass from working out and walking a bit more. That's my story and I'm sticking to it.
Speaking of walking a bit more, here are some pictures of what I've started to call the Deer Walk . . . it's about a 55-minute course around the next subdivision over from ours, the growth of which has been pretty much stalled by the current economy. And, since my particular neighborhood is right next to a county park anywhere, it's crawling with white-tailed deer--or "jumbo squirrels" as I've occasionally referred to them.
See after the "read more" for pictures of the Deer Walk . . .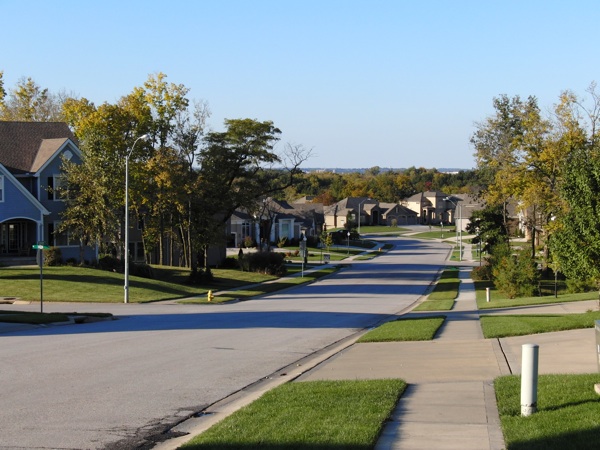 Headed north out of our subdivision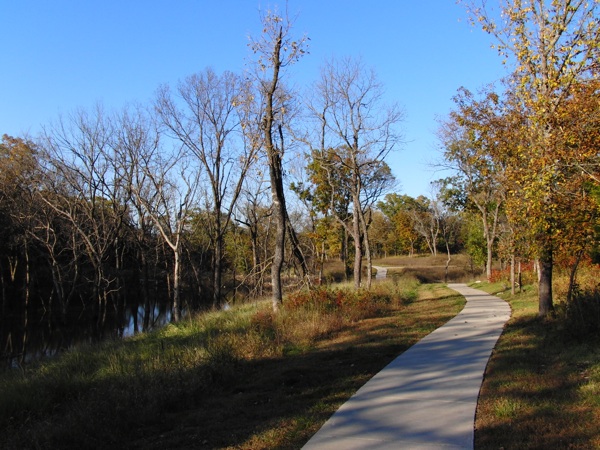 The creek path in the next subdivision over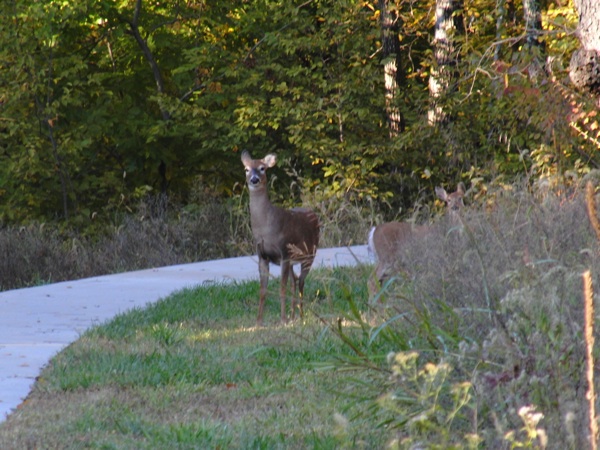 The first two deer of the walk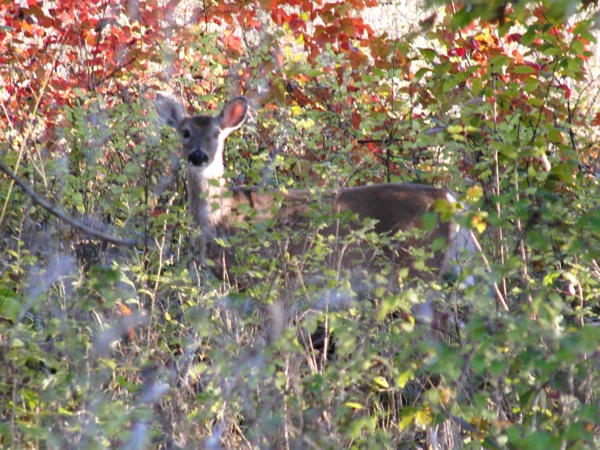 Deciding if I'm scary or not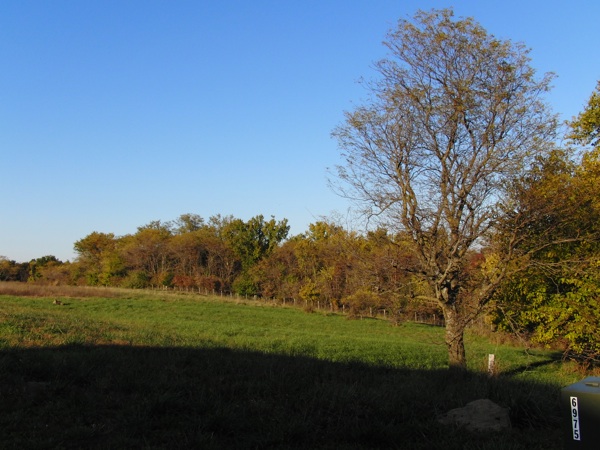 This is what fall looks like, just east of Kansas City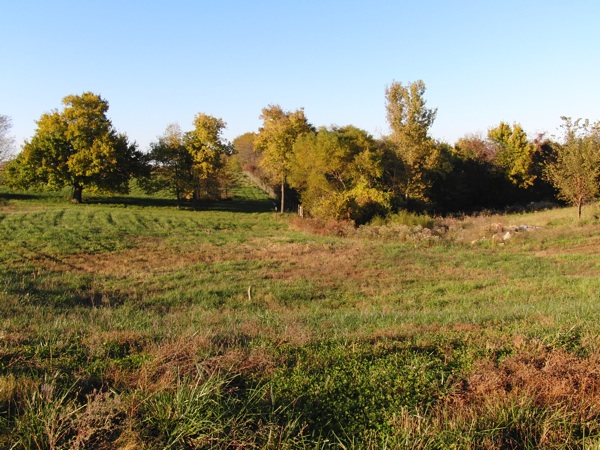 Another fall view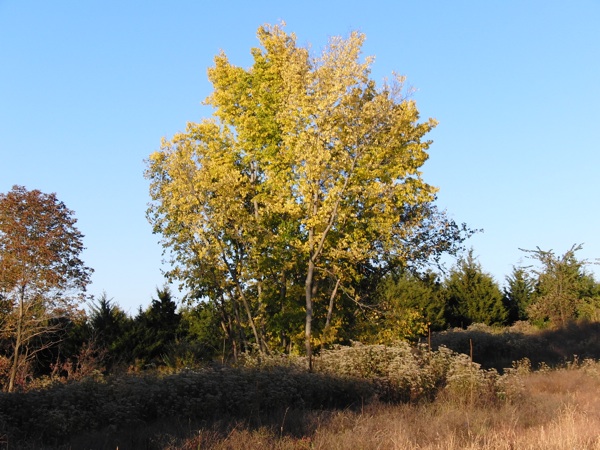 A cottonwood--I think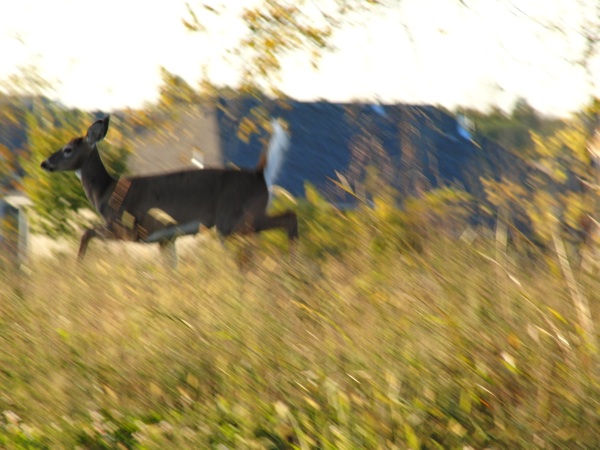 Out of nowhere, two deer ran right in front of me. It's blurry. They surprised me. A lot.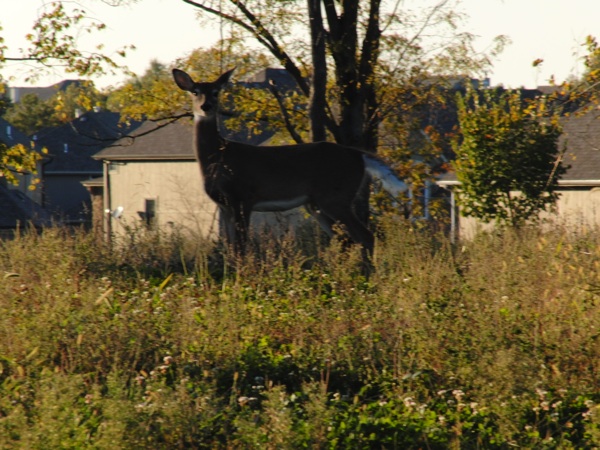 One of the two stopped to look at me . . .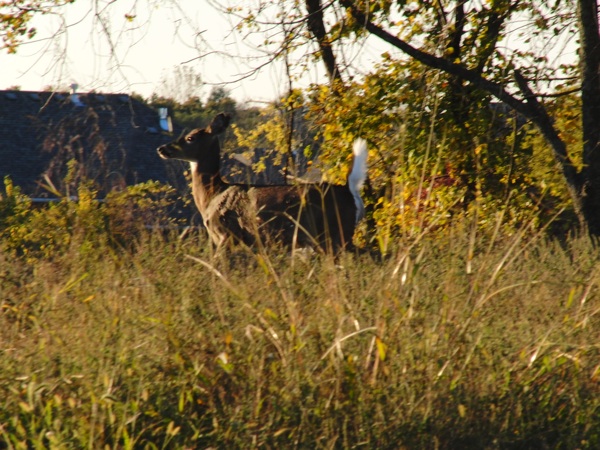 . . . and then was off, showing why they're called "white-tailed deer"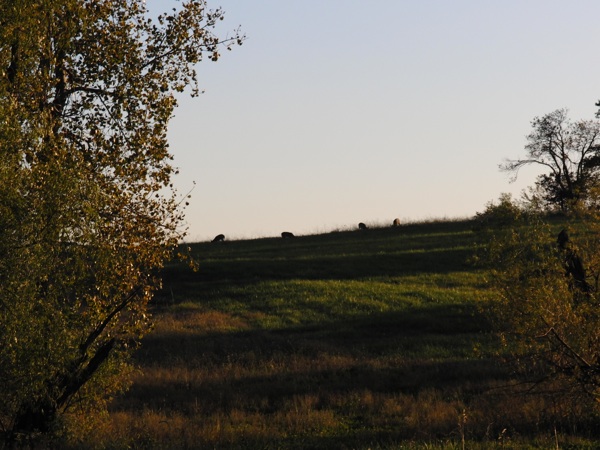 Deer on the horizon. I call these guys the "home herd" because they live right next to our subdivision.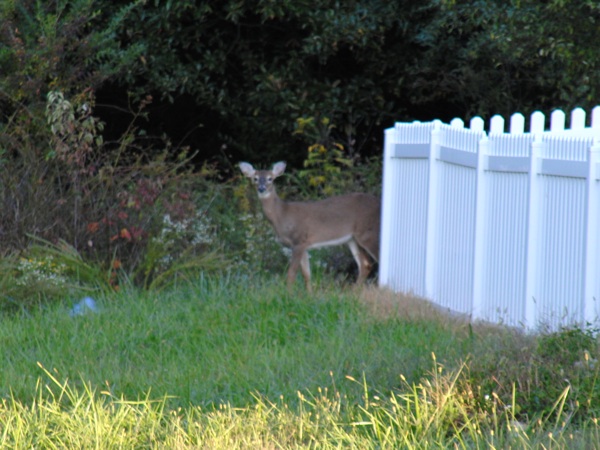 The last deer of the day-peeking from behind a fence, back in my subdivision