Sports smack!
Thursday, July 10 2008 @ 07:08 PM CST
Contributed by:

filbert

Views: 2,227
I haven't been doing much sports blogging lately. So, to celebrate the birth of a new NCAA Division I conference (actually, it's probably closer to say the conception of an un-viable tissue mass which might one day emerge to become a baby D-I conference), I give you one of the members of the newly, um, conceived Great West Conference: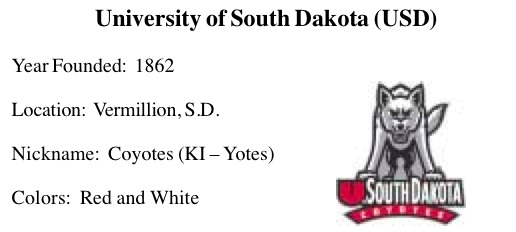 The U-Dot S-Dot D-Dot Ki-Yoteees

It is, I think, unusual to find a Division I team for which the pronunciation of the mascot needs to be defined in documents like conference press releases (PDF).