Road to the Summit: A nice day in Shreveport
Thursday, December 06 2007 @ 04:13 PM CST
Contributed by:

filbert

Views: 2,269
A quick pre-game post . . . we ran around Shreveport, doing a bit of shopping but mostly just scouting out the town between the luxurious Rodeway Inn and the Centenary campus.
(continue . . . click Read More below) Here's our venue tonight: the GoldDome: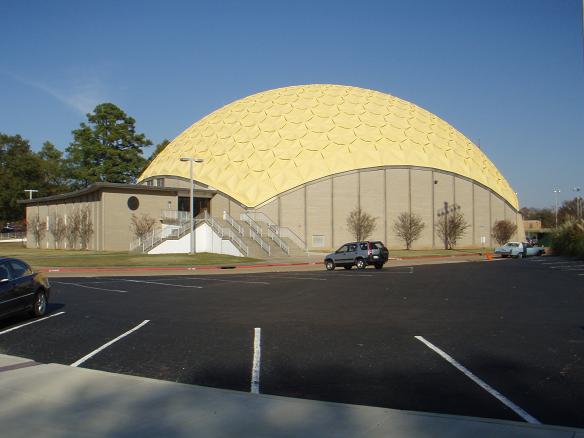 It's a geodesic dome, painted gold.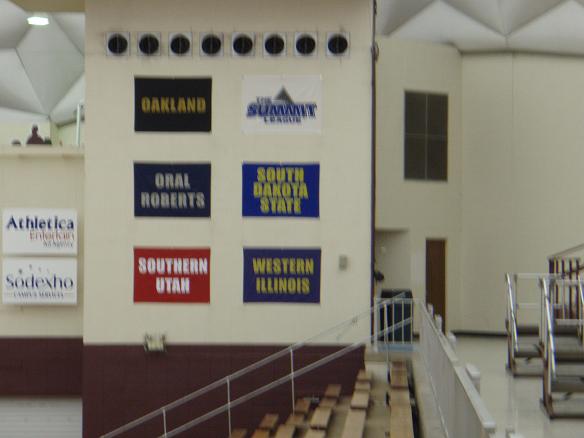 Inside, SDSU is up on the wall. Nice.
(Sorry for the slight blurriness.)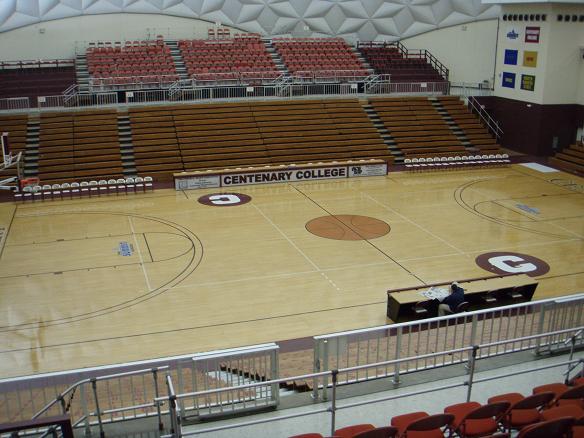 Gold Dome seating
It's not a big facility by any means, but it looks nice enough. I imagine it could get rocking with the right crowd. It should be interesting to see how many folks show up tonight.
Elsewhere, In the Could Be A Good Omen Department, located just a stone's throw from the Gold Dome is . . .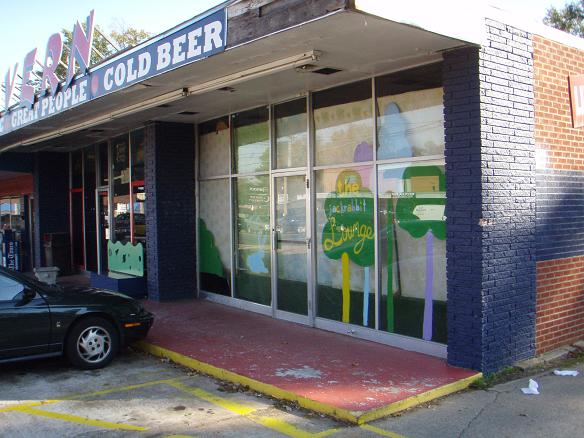 The Jackrabbit Lounge.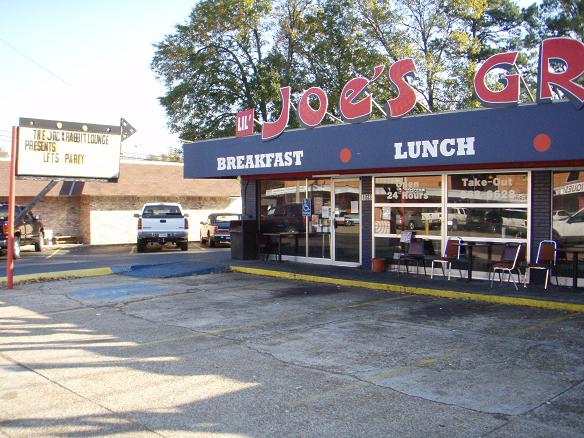 Nice.